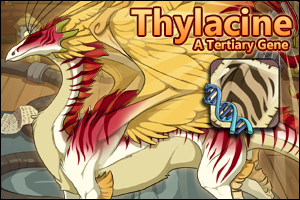 Daring Stripes and masterful figurines!
Click here to read more about today's update
Thylacine: A new tertiary gene!
This newly discovered marking applies vivid stripes and fades across the back of a dragon. This gene now has the possibility to stock in the
treasure marketplace
!
Gathering Additions
Dragon clans with a skill of 29 or greater in
scavenging
now have a chance to harvest these new items!
New Swap Stand Trades
The swapper clan has been busy fishing and trading. There is a chance for
new glamortail trades
to appear in the
Swap Stand
!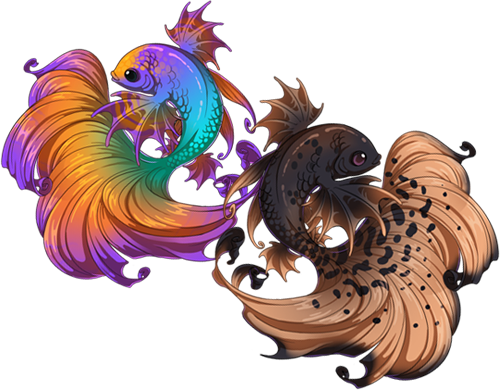 Crystalline Gala 2016 Skin & Accent Contest
The third annual Crystalline Gala will begin January 24, 2016. To celebrate we are running a skin and accent contest honoring the ice flight.
Click here for more information!
Coliseum: Monkey Business:
Golem Workshop
continues to fabricate new golem models in its efforts to drive out invading dragons. New challenges bring new rewards. Does your clan have what it takes to claim them? Gale and Umbra wolves are dropping new materials.
Additional Updates:
Lingering data from NotN was causing the Coliseum to freeze when non-existent NotN opponents were selected. This has been corrected.