@
Katalist
Ahhh! I'm super excited to hear that! Mikhal's been kind of my art hog baby ever since I got my first ever non-fest accent and I'm super stoked to hear someone else thinks of him that way,, you're too sweet honestly. ;;u;;
That and I had a pretty rough day at work and this entirely boosted my mood, thank you so much!! ;u;
I would like:
Username:
Marrigan
Dragon Link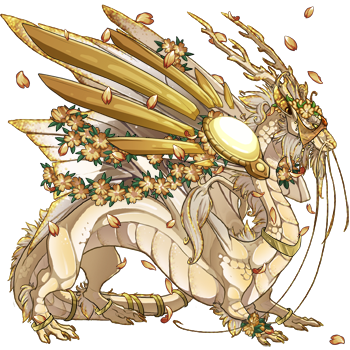 Imperial Base:
Male base
Imperial Facing:
Left
Primary Gene / Color:
Metallic Maize
Secondary Gene / Color:
Alloy Maize
Tertiary Gene / Color:
Pearl Stained
Eyes:
Light common
Accent: (If wanted)
Apparel:
Payment (Gem / Treasure / Mixed):
Gems
Extra note:
I'm just gonna go for it,, so would it be possible to have alt versions?? like. one with the garland only, one with the solar blade only, one with both with the blades ontop of the garland, and a non-apparel version with just the accent please?
if it isn't too hard- I'll also gladly tip for the time <3