Click or tap to view this dragon in Predict Morphology.
Expand the dragon details section.
Collapse the dragon details section.
---
Personal Style
Apparel
Skin
Scene
Level 1 Wildclaw
---
Biography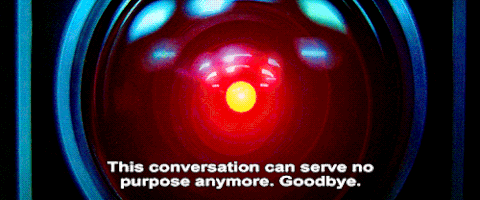 HAL is an artificial intelligence that aids flight controllers in Baikonur Mission Control. Right now, the HAL 9000 series is a prototype being installed across Sonrieth in various control centers, and even on telemetry ships. If it proves to be successful at its job on the ground, it will be installed on the Baikonur agency's first space station, which is scheduled to be launched and constructed in orbit in five years.
The ultimate goal of the HAL program is to create a computer capable of replacing continuous communication between on-ground flight control and a spacecraft for long-duration interplanetary missions. Because of the delay of information between Sonrieth and other planets (and the possibility of blackout as the Sun crosses between Sonrieth and the spacecraft, if Baikonur's Deep Space Network is for some reason inoperable), it's safe to say the time delay between a crewed spacecraft and BMC is a little worrying. As a supercomputer, the HAL unit should be capable of a) monitoring each of a spacecraft's thousands of subsystems, b) identifying errors, c) telling how severe error(s) is/are, and d) coming up with solutions that are possible to be acted upon by cosmonauts (if such a solution exists).
At the moment, HAL seems to be succeeding at all of these tasks, but still has a long way to go in proving his usefulness; a HAL unit adds a lot of launch mass for a low-Sonrieth orbit station. Regardless of whether a HAL is ultimately added to the station, he's a versatile tool for BMC, and has even formed friendships with some of the flight controllers. He's particularly fond of
Pathfinder
, a Guidance Operations Officer and software developer who helped HAL programmers integrate the computer into BMC's operations.
While most of the controllers (and other Baikonur Agency staff) seem alright with the constant presence of an AI companion, cosmonaut canidate
Watney
is a little skeptical. But perhaps that's just to be expected. Watney is the reincarnation of an extraterrestrial, and he claims a computer similar in nature to HAL, with HAL's exact name, was featured in one of his society's most prominent science fiction tales. HAL would be lying if he said he isn't a little hurt that his first interaction with Watney was comprised of the nocturne cussing about the computer's presence in the next room over, thinking HAL couldn't hear. But the two are beginning to get along, despite Watney persistently avoiding any of HAL's consoles at all times.
art by me lol
Click or tap a food type to individually feed this dragon only. The other dragons in your lair will not have their energy replenished.
This dragon doesn't eat Insects.
Meat stocks are currently depleted.
This dragon doesn't eat Seafood.
This dragon doesn't eat Plants.
Exalting HAL to the service of the Stormcatcher will remove them from your lair forever. They will leave behind a small sum of riches that they have accumulated. This action is irreversible.
Do you wish to continue?
Names must be longer than 2 characters.
Names must be no longer than 16 characters.
Names can only contain letters.
Names must be no longer than 16 characters.
Names can only contain letters.