OMAEWASHINDERU
(#44155466)
Level 1 Snapper
Click or tap to view this dragon in Predict Morphology.
Expand the dragon details section.
Collapse the dragon details section.
---
Personal Style
Hatchling dragons cannot wear apparel.
Measurements
Genetics
Eldritch
Speckle
Thistle
Stripes
Steel
Basic
Level 1 Snapper
---
Biography
when you wake up and you freaking die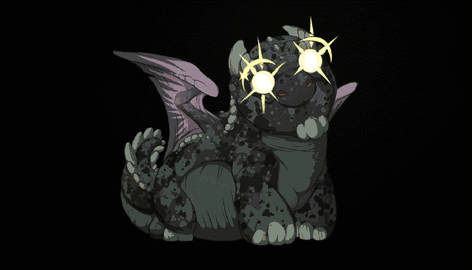 GIF made by Chronon!
The entire bee movie script
___________________________________________________________

OMAEWASHINDERU




chaotic sparklemom blessed entity that steals your left sock
---
---

♛
"OMAE WA MOU SHINDEIRU"
♛

---

_________________________





______

N

o one knows for certain how Omaewahineru came to be, but there are many myths from different mythologies about His origin. There's a legend in Starfall Isles that claim that He fell from the night sky like a shooting star, while another from the Tangled Wood exclaims that He bursted out of a withering tree. Regardless, he is a formidable opponent. They say that whenever He mutters his signature phrase, all that He commands is that His opponents are eliminated.



______

I

t is said that His eyes hold the secrets of elder gods--secrets that not even the Arcanist could uncover. Any dragon who is brave enough to look directly into his eyes is granted knowledge of all reality, in this universe and others. However, this sacred knowledge drives any mortal dragon to insanity almost immediately. For all of the holders of this mythical dragon... hatchling either claim that his eyes hold the brightest stars, or the deepest mysteries. And they are all definitely not sane.



______

W

hen another chaotic being, named Fred, decided to rear his head and attempt to take over Sorneith with an army of clones, Omae decided to not simply watch this being take over. Instead, he started forming his own army of clones to counter Fred, and in turn take over Sorneith for himself.

He has so far been very successful in his brave quest, and the army has grown strong. He smiles, for he knows that he has won. Fred may try to resist, but his attempts are futile. Omae has taken over.


_
---
---
Bio template by Mibella, find it here.
"Scarborough" wrote on "2018-12-20:
challenge; each person in ownership of our little child will
add one or two lines of lore in the thingy!
I'm not Scarborough, but I think this could be interesting for anyone who wants to contribute to the lore. :)
me neither, but this should be fun
MEMES
Heck sounds like fun
woot let's go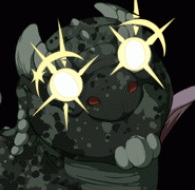 Sketch by
EmbertheSkywing
fred ugli
omae is secretly a memelord
rip fred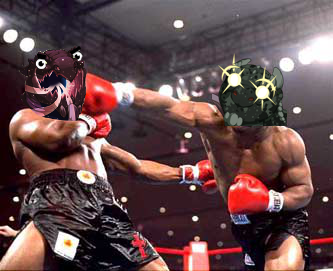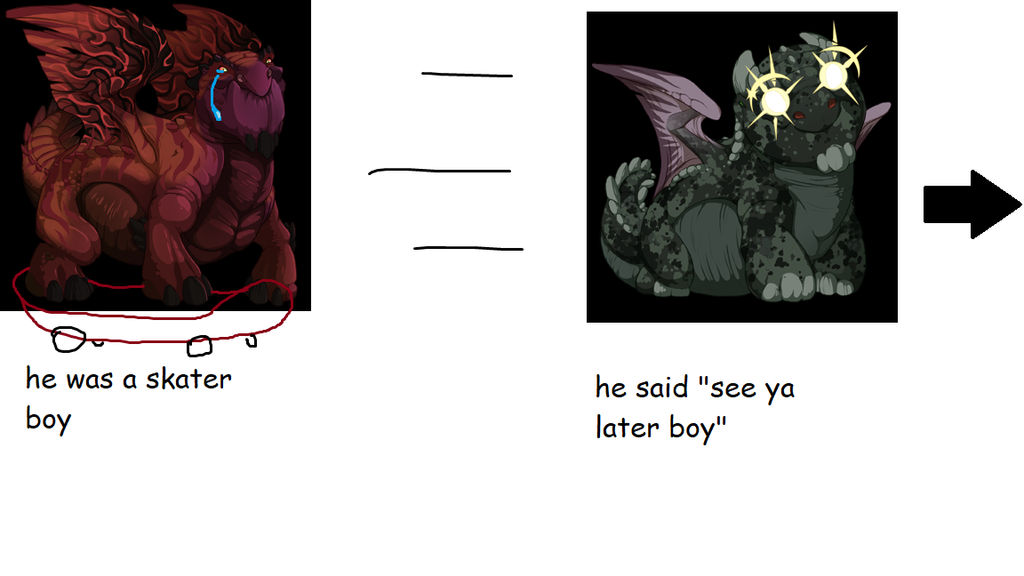 ((They said we couldn't post the bee movie script but what about the shrek script))
Roses are red,
Violets are Blue,
Omae wa mou shinderu.
(Poem by Senpika)
Hi.
Nani???
---
OMAE WA MOU SHINDERU
The unholy offspring of Karthus and Betsy themselves. Your only chance, hide and pray it does not find you.
AHAHAHAHAHAHAHAHAHAHAHA
I have no idea what yugioh is but les hop on this bandwagon
A friend of mine started the 'Fred' thing. I kinda wanted to join it, but then I found this majesticness.
Y'know.... I have better trash to write than a lil thing in this buddy's bio, but that can wait.
Bye.
-Ria
Quote:
@GreenSylph
I have never hit a dab so hard in my life
- Borkbean, probably.
https://youtu.be/2P5qbcRAXVk
A better SnapSnap meme.
-NigiriFan
Click or tap a food type to individually feed this dragon only. The other dragons in your lair will not have their energy replenished.
This dragon doesn't eat Insects.
This dragon doesn't eat Meat.
Seafood stocks are currently depleted.
Plant stocks are currently depleted.
Exalting OMAEWASHINDERU to the service of the Arcanist will remove them from your lair forever. They will leave behind a small sum of riches that they have accumulated. This action is irreversible.
Do you wish to continue?
Names must be longer than 2 characters.
Names must be no longer than 16 characters.
Names can only contain letters.
Names must be no longer than 16 characters.
Names can only contain letters.