ShiverStar's Clan
"FLIP YEH, I BE A STAR WARRIAH-"
Clan Info

In a world called planet popstar,
lived some of the greatest star warriors ever, including kirby of the stars.
This particular planet has had demon beast attacks time and time again.
Throughout all these years the star warriors have been able to keep them at bay and protect their beloved planet.
But as forces grow stronger and demons get smarter, planet popstar had formed an alliance with other realms. All united in the land of sornieth, some come from the world of beyblade, others from dreamland, and some from sornieth itself, and more.
And thus, the Crystalline Clan was born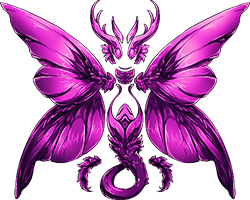 Hi my name's Shiverstar but you can call me Shiver/Silver.(she/he/they)
I really like kirby, and the anime too. I also like beyblade burst and my little pony. I am a little shy at first but as i get to know people i may be pretty much very energetic. I don't really like exalting dragons, it makes me sad (i quickly get attached to dragons).
the dragons' pronouns are in their broadcast messages if they use other pronouns
I would love to accept any friend requests anyone sends me but please be patient when speaking to me, i'm a bit sensitive and sometimes i don't know what to say :>
Anyways i'll let you get back to the game, see ya!


(also, tyeranza, sectonia, builder, reginachaos and zanathefreesoar, are my friends)





Recent Comments
yep!, in post your current thought, you commented about the alert yesterday and and i just had to agree!
Thank you for the kind words on my Phaenomena! His lore(when I get to it ;v;) is that he creates constellations with his arrows! Very magical indeed!
Delete this comment.
Report this comment.
Add this player to your Block list.
This user is currently active.
This user is currently idle.