PurplePanda's Clan
Take my money! Give me art!
Clan Info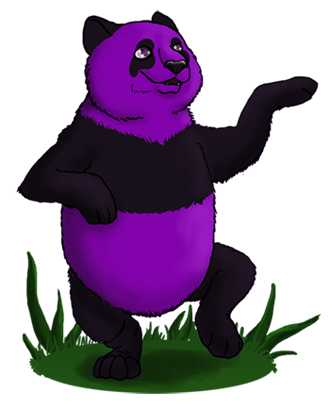 My Hatchery Thread
~~~ Clan Lore ~~~
Clan of the Red String
Earth, 2014
This the end. The cliff loomed before them, taunting them. Athea tightened her hold on Niklaus's hand. Sweat trickled down her back. The wind whipped her hair against her face, temporarily blinding her to the harsh reality. Hunting dogs are barking at a distance. Soon, those sharp teeth would be tearing them to pieces. Just because of the whims of a sick man.
She felt her lover's touch and he raised up her face towards him."We'll always be together." He murmured before pressing a soft kiss against her lips.
Her eyes misted. A sad smile appeared on both their faces. They knew and understood. Words are not needed. She nodded and rested her forehead against his chest, craving the warmth he provided.
"Maybe I should...?"
"No! Never. No matter what happens, I'll never let you go. I'll never let anyone hurt you again," his usually gentle eyes glittered with determination and with fury. Not at her, never at her. But at this unfair world which will never let love win, where money and power triumphs over everything.
Just then the barking dogs has reached their place. Their salivating wild faces reminding her so much of their owner.
"There's no where to run. Come back to me and I might just let him live...maybe?" the vile man cackled with glee, his eyes wide and brilliant against the light of the moon.
She tightened her hold on Niklaus's hand. Somehow, with him by her side, she felt no fear.
"**** off."
And then, together, they jumped.
And found themselves in another world.
They jumped, fully intending to go to their death together. But it's not the end, it's just the beginning.
~~~
Sornieth, Date Unknown
When they first transformed into dragons, needless to say, both of them freaked out. They knew nothing of what is happening to them or to where they are. Soon they discovered that everyone has a dragon form, that the once mythical being and man resides in the same body.
It was their other part. They're dragons.They're humans. They are one.
They were soon able to control their transformations. With practice, they were able to change at will. Though, when they stay in human form for too long, restlessness fills them and makes them want to explore the skies.
They found Zylendan naked and trembling, near death, in the wilderness of Carrion Canyon. They nursed him back to health and discovered the identity of the man.
With a new king on the throne, the previous clan was no more. Instead, The Clan of the Red String rose to power with peace and prosperity in mind.
In just a few months, Athea and Niklaus found themselves acting as advisers to King Zylendan. They supervised the training of young warriors who will then be sent to protect and serve the Deity.
Yes, it is a very different world. But then, this is Niklaus's and Athea's world.
~~~
Clan lore notes:
1. They spend most of their time in human form.
2. Dragon forms are treated like werewolf forms in modern literature, they can shift as they like.
3. They are not born from eggs! They give birth as humans do.
4. Familiars paired with the dragons have no bearing whatsoever.
5. The clan is mostly made up of "adopted dragons". Most of them are not born of the clan, but where mostly accepted into the clan when they've decided to leave their original clans. And some have just decided to serve this clan.
6. Treat them like ordinary humans with magic.
Next Lair Expansion: 1,150,000 T
My FR Goals:
1. Fully expand my lair
2. Own Ice Sprite, Fire Sprite
3. Own all Gem Marketplace familiars (DONE)
4. Own 6 Level 25 dragons (4/6)
I will always love Imperials! They're the greatest breed.
I dream of completing my bestiary. Yeah, dream on. But at least I hope to complete the marketplace gem familiars.
Good day!
Here's a lazy panda lolling around.
Recent Comments
HEY! Saw your post in the help section, Welcome BACK! Not sure if you're in the Lorendria discord server, if not I can invite you. =) It's were all us UF/UC peeps are hanging out now. xD
Just a dragon hoarder passing by! You have such wonderful dragons! Keep up the good work and may your dragon collection prosper!
Oh, thank you! I wish I could right now, but my tablet and computer both broke within the past month and I won't be able to do any digital work until at least one of them gets fixed or replaced
Hi! The sheet with all the faces is my art, actually! It was a personal project because I realized half my ocs didn't have accurate colored references anymore, haha.
Hey! Just wanted to let you know that Kaleema's bio is finished. Head over to the shop to collect it whenever you can :)
Delete this comment.
Report this comment.
Add this player to your Block list.
This user is currently active.
This user is currently idle.