DracoLeo's Clan
Existence is not impossible, but also not very likely.
Clan Info
I am still here! I do not have time to play often, so my dragons are hungry, but I will still get your message or trade if you send one :)

Mods/Admins/Staff:
I use multiple devices between home, school, and work. Even my phone sometimes.
+3
Hours FR time
Random friend requests are
accepted!
Hey, if you like any of my pairs (or dragons that might make cool babs), I'll totally breed them for you, just ask. I'll even breed your dragons with mine if you want :D
Exalting makes this clan sad. Fae are my favorite breed!
(This is a lair of exalt rescues and impulse buys, feel free to look around)
I love books!! Especially about dragons or cats or other beasts with a cool story! Hmu if you know any fun books, my spectrum is pretty wide and I always need new stuff to read :D
Hello I am 1000% a FANDOM NERD but there are WAY TOO MANY to list but just know I'm there with you okay
Dragons in between Shrieking and Spade are
for sale!
Just ask :)

Next expansion:

1075000
1 Year, 2 Months, 6 Days into this account and I only just got the achievement for exalting 10 dragons
Personal goals:
-
BUY A NAOMI KID FOR MY B-DAY
Done!
-I love the starmap skins! Note to self to get some.
-Elemental/flight reps who are actually the species hailing from the respective region (2/11)
-Elemental/flight reps
for
every region (8?/11)
-Find cool bio templates for all my babies
-Think up some l o r e
Previous raffles/Other events: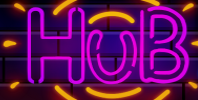 Stuff I'm a part of:
.
Various Badges:
Recent Comments
Pacific was on the front page! She is absolutely GORGEOUS. All your other dragons look really cool too. Do you mind if I shoot you a friend request?
Delete this comment.
Report this comment.
Add this player to your Block list.
This user is currently active.
This user is currently idle.