Eizen's Clan
Too much projects, so little treasure
Clan Info
Tell me if one of my dragonkids is a frontpager!
Sombra
is in charge of the inventory, if you want to see my
Item/Gen Wishlist
, just visit her.
-Currently on semi-hiatus since I don't have a computer and sometimes forget to login on phone-
I'M NOT ENGLISH NATIVE
Hi Hi!
Miki, 28, spanish, aromantic - asexual - agender.
It's okay if you call me Miki, or Eizen.
Non-preffered pronouns, use the ones you like.
Dragons with art on their bios
Runa
-
Hakuryuu
-
Mokona
-
Rogue
-
Veritdaldis
- And more!
Why I'm part of the Earth
Tribe
Flight?
This comic strip would summarize it all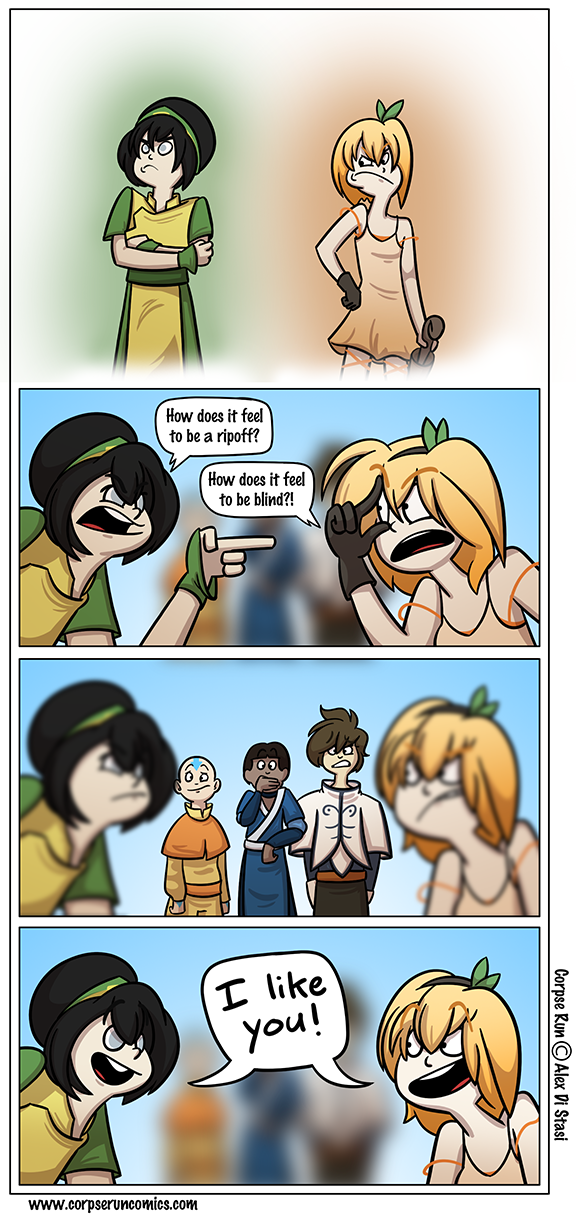 Gotta love Edna and Toph... Smoll and rude Earthly Beings...
Recent Comments
♥ Thank you! I have a handful of others kicking around in my HibDen (like Velvet!) and a few other tabs. Love your Laphi!
same????? i feel like it gets so much hate because instead of it being 'im Teen and im gonna save the WORLD with my Best Friends!!' it was very political but that's what i loved about it. and the airship design holy h hell.....
thank u for recognizing doctor.. his outfit is so obnoxious i had to finish his first because the clipping KILLS me... stay tuned tho bcos i'm making all of the characters eventually ;-;
Delete this comment.
Report this comment.
Add this player to your Block list.
This user is currently active.
This user is currently idle.