Clan Info
Hello. I'm one of the artists here at Flight Rising. Thanks for playing our game!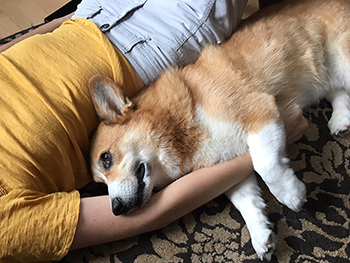 Recent Comments
Found you in 2002ish- looking for images for high school art class :) So glad to be a part of something bigger! :3 Thanks for all that you&#039;ve done and will do in the future <3
Been following your art since around 2006ish I think. You were a huge influence/inspiration to me growing up. Thank you for Flight Rising!
I remember seeing Flight Rising icon on your neondragonart website a long time ago. Thanks for getting me back into drawing again.. I'm now thinking about going to college to learn digital art and animation . Thank you :)
I'm so ridiculously flattered, thank you so much! :D
I'm going to be dragging as many Valenth members over here as I can to hang out. This is really such a fantastic site, you guys have outdone yourselves!
@Zei Nuuuu, my comments. *hoards them*

Hee hee. @ToxicCreed Mia was my "I sure hope orphaned eggs don't have maize tertiary all the time" test. Luckily, all is well!
Delete this comment.
Report this comment.
Add this player to your Block list.
This user is currently active.
This user is currently idle.