Tiranoel's Clan
Clan of the Risen Moon
Clan Info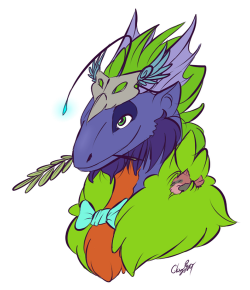 Image by GlowPen.
I exalt for profit. I promise to name them beforehand, but it will be after their primary color.
I WELCOME LETTERS FROM FAMILY!
Don't be shy about asking for pings for breedings, studding, or asking me to breed a certain pair of my dragons together so you can buy their babies. The worst I will do is say no.
If you see a baby of mine that's Unnamed that you're interested in negotiating a price for, feel free to PM me.
PM list
:
GlowPen (Pink/pink or rose/rose)
MissAri for Kovani/Cahaya (steel-aqua/mulberry/mulberry GIRL)
Sylvarant for sunshine/sunshine/gold MALE
Recent Comments
Hi there! Just popping in to say THANK YOU for buying Tuathel! He looks great as a Veilspun! I hope he serves you well. <3 Please take good care of him, and come back anytime! There's always dergs seeking homes in my Sales tab. Have a lovely day! ( b ._.)b
hi! my #45085166 is a great-great-great etc child of aahua :D sometimes i trace my dragons all the way back to their g1 ancestors and i noticed you were still active so i figured i should say hi :3
I spontaneously decided to track some of my dragons' lineage and wow! One of my clan counselors, Turi, is a 16th gen descendant of Kaiji and Tuathal. He has quite a few offspring of his own; the bloodline is still going strong!
just saw skyquake in the random dragon, she's BEAUTIFUL! and looks great with her apparel etc. great work
Delete this comment.
Report this comment.
Add this player to your Block list.
This user is currently active.
This user is currently idle.