---
Pairs/Projects
|
Pinglist/Affiliates
|
Donations/Other Services
---
Do you love Dragons? Well I love Dragons and here is my Dragon hatchery! Check back often for new ones as I have lots of dragons constantly breeding with each other. I'll update here whenever new ones hatch. Brother hacthery to this one.
Here are my rules!
1) To ask for a dragon, tell me which number they are listed as.
2) I'd rather you didn't exalt them, so, if you please, would you let me know if you plan to, I'd appreciate it. That only makes it less likely for you to get it if you came up first if someone else wants them for a perma home. If not, you'll get the dragon regardless. Unless it's a hatchling from a fandragon pair.
3) If you have a name picked out for the dragon while asking for them, I'd love to know, but it's not required.
4) There is no need to ping me as I'm subscribed to this forum. However, feel free to if you wish.
5/3/19 Update:
I've decided to make these dragons free for those who really want them!
Once the dragons are grow up, I'll put them on the auction house for around 10kt/10g and no more than 15kt/15g, but they will continue to be free on this thread. It just means that someone else could buy the dragon from the AH first. I've also decided that all hatchlings I breed will go here as well, regardless of breed (except for subspecies).
7/18/19 Update:
While the dragons here will have shadow eyes by default, you can now request nature eyes from time to time as my brother is allowing me to use some of his nests to breed nature eyes.


Note:
Breeding project dragons will be up for grabs until they go or I sell them on the auction house. Except for the fandragon breeding projects. I will exalt them if no one has shown an interest in them after about 2-3 weeks. Non-breeding project dragons I exalt once it's been a few or several days since they grew up. If you donate a dragon to be put in the hatchery, however, they will also stay until they go but won't be put on the auction house unless I'm given permission.
Non-Breeding Project Hatchlings:
Dragon #1 was hatched by my brother with his dragons. They are listed on the AH. He doesn't check fr often so please ping me with any inquiries for these dragons so I can have him send them to you.






#1
Unnamed
Orca Skink / Mauve Stripes / Eggplant Lace / Nature Uncommon






#2
Reva
Bubblegum Basic / Copper Facet / Crimson Contour / Shadow Common
*Comes with a little bit of lore






#3
Jupiter
Rust Starmap / Tangerine Bee / Azure Capsule / Shadow Rare






#4
WillSolace
Marigold Ripple / Beige Safari / Marigold Ghost / Earth Uncommon






#5
Unnamed
Wisteria Metallic / Spruce Bee / Grape Filligree / Shadow Common
Breeding Project Hatchlings:
N/A at current time
Fandragon Hatchlings:






#6
Unnamed
Seafoam Crystal / Garnet Facet / Denim Peacock / Shadow Common






#7
Unnamed
Cerulean Crystal / Watermelon Facet / Turquoise Peacock / Shadow Common






#8
Unnamed
Cyan Crystal / Buttercup Facet / Demin Peacock / Shadow Uncommon






#9
Unnamed
Periwinkle Crystal / Cantaloupe Facet / Avacado Peacock / Shadow Common






#10
Unnamed
Caribbean Crystal / Tarnish Facet / Jungle Peacock / Shadow Uncommon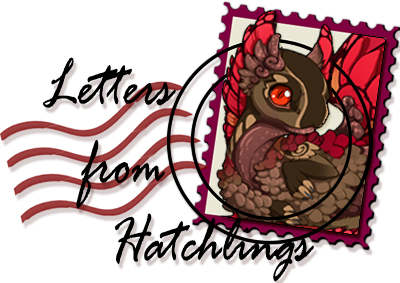 Click here
to see dragons I have listed on the AH!
© Title banner, Affiliate Banner, Affiliate Bump, Dividers and Logo by: Pool. Pool's shop! Signature by: Cupcakecass. Cupcakecass' shop! Guardian Emblem by: Drytil.