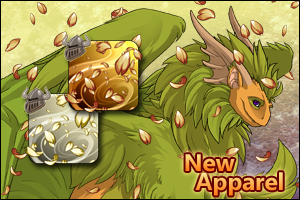 Apparel:
Swip
has managed to get his claws on additional varieties of flower petals. As always, he would love to make a trade-
Snapper Skins:
Additional Updates:
Dragon and User search is back online. We will be watching search closely with Lightsky to make sure that it's as optimized as possible.
Google checked has been taken down for the time being. We will be working to get it back online, but in lieu of that, will begin researching alternative payment options. Paypal is still available.
There's just two days left to get your entries in for the Starfall Celebration skin contest.