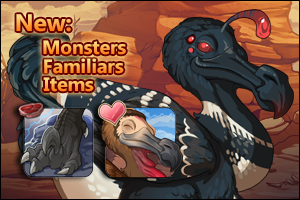 Dodos are now attacking from the highest reaches of
Harpy's Roost
. These dangerous - wait a second, how did they even get up there?
New Familiars:
In addition to being able to test your mettle against these
delicious
fearsome opponents, a lucky few may befriend them as familiars.
New Items:
The dodos are dropping a variety of new items to help keep your clan's provisions well-stocked.
Flight Rising Developer
Project Management
|
Engineering Team Cheerleader
|
UI Designer