Click here to watch the
tail-end of the
Lightning Ancient template 2
shading. Stream concluded.
Visit our YouTube channel to see the Livestream of the upcoming Lightning Ancient!
that we worked on this afternoon.
Maintenance has concluded. Some pages may load slowly as players return to the site. We will be monitoring throughout the day.
We will be performing multiple brief backend maintenance periods to support the Achievements system.

The first will be tomorrow at 06:00 server time, with 2 more occurring next week. The scope of each will be narrow to avoid disrupting Greenskeeper Gathering. Thank you for your understanding!
Tertiary Gene: Gembond for moderns, Aether, and Undertide will have their rarity changed from Limited to Uncommon. This change will happen on or after July 24, 2023.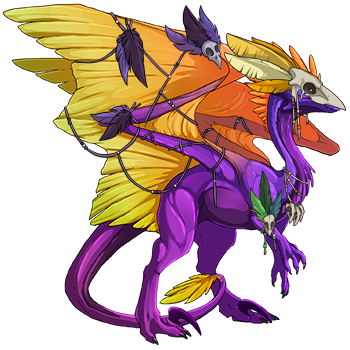 Delegorguei's
Vailynn
- Lvl 4
For
today only
, exalting dragons that meet this criteria will net bonus riches!
Orca
Primary
+
2500
Veilspun
Breed
+
1250
Gembond
Gene
+
1250