new thread
https://www1.flightrising.com/forums/raf/2879272/1#post_2879272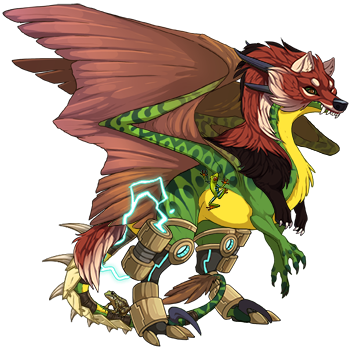 Hello and welcome to the free level 20-25 dragons for newbies. Iam Froggy, one of the 4 trainers you will meet on your way though here, i mange the info and the rules, the other three mange something else.
To qualifie for a dragon here you must have one or no level 25 dragons, this rule could change if i find it is somehow abused but for now its only that restiction.
You are only alloud 2 dragons in total from here, you can do whatever you wish with the dragons but there is a 2 dragon limit.
You must wait for two mounths before you can ask for another dragon, this rule might change to one mounth depending on how quickly i or the other three trainers can level the dragons up.
Donations are fully welcome as long as there is room in my clans lair to hold them.
More will be added here as the other trainers and i think of them.
For now, due to how much attention this thread got, there is a queue, for who gets a dragon next, becuse the user on the top has been waiting the longest for there dragon, and there is only me leveling them all atm. And due to being the only one leveling atm, there will only be 10 slots at a time.
as of 31/12/19 i have decied that you can claim a dragon but ONLY if your in the queue part of the waiting, the Waiting list isnt alloud, just becuse i might not have enought dragons for them to pick any at any given time, lair space ya know, but once you are moved from the waiting list to the Queue i will ping you to chose your dragon.
All dragons will be stated depending on what buld is picked from
This thread
if you wish to stat them yourself ill throw in a restat for you.
Also there is a high chance that the dragons will NOT GET BATTLESTONES on them becuse that would take way to much of my gold and i do like to do gene projects. But if your flights like mine, there should hopefully be a thread for free battle stones for users, i would link every septerate flight but i can only access lights one so it wouldnt be that helpful.
update of 18/1/2020
Sunbeam now has an update section in her post, incase stuff happens that slows the training down.