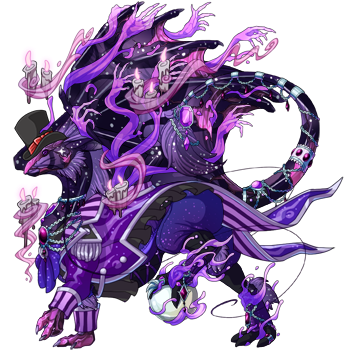 Well hello there!

Thank you so much for stopping by this Thread!
This is finally finished! Stargazer was saved! Thank you so much to everyone who helped me to save my little demon!
Don't forget to get your achievement (down in this post) if you are one of those who helped me save him!
The Dragon that you see above, is named Stargazer. He's in desperate need of help! Stargazer is a demon, born in the body of a dragon. He was only ever send to this world to get stronger (reach lvl 25), maybe collect data on the dragons, and finally leave. For good.
(Get sold or exalted)




But now it seems he got very attached to the dragons of the Clan he lives in. He even fell in love with a certain dragon.
While it is true that Stargazer don't even know if he'd have a chance with the love of his life, he wouldn't even be able to try and find out:

Stargazer cannot stay in this world while he is in his current form. At this point, only his soul is a demon, born in a normal dragons body. This body can't contain such a dark entity forever. So he'll fall apart and his spirit will be forced to leave Sornieth forever soon.

His Clanmates know this. They don't want to loose him though. So they found something that could be done about it:

Stargazer's body would have to transform into a demon's, so his dark side won't pull him away from this world.
More specifically he'll have to transform from this:




To this:




To achieve this goal and make the spell work, the Clan will have to send away young dragons voluntarily to fulfill certain tasks all around Sornieth, fully knowing they might never want to return home after that.


Want to Help?



Please...?



To help Stargazer, you can pick any two Dragons of the Clan of Shadows, and I'll breed them for you.

For only 10 gems you can keep each and every hatchling from the nest of those two dragons and do whatever you please with them!
(That would be their tasks)

The only requirement would be to name them, so the spell for Stargazer will work. Just provide me with names. If you don't, they will get random names instead.



(The hatchlings that didn't get picked will be sold on the AH or exalted later)



Nest renting:
If you don't like my Dragons, I'll breed one of yours with one of mine in my nests too if you want. Or just two of your dragons.
The costs will stay at 10 gems.

Every single gem will help to make Stargazer a full demon.


For everyone who helped Stargazer out, there is this achievement:


Code:
[url=https://flightrising.com/main.php?p=lair&id=194263&tab=dragon&did=57666118][img]https://www.allmystery.de/i/up_7bca7c0d5f10e6c5_Download.png[/img][/url]
You can put it anywhere you like. But please only use it if you really helped Stargazer.
Don't have gems?
You could still help by putting these in your signature for others to see:

Code:
[url=https://www1.flightrising.com/forums/forga/2799868][img]https://www.allmystery.de/i/up_633b9a564829720f_GIF-191230_100432.gif[/img][/url]

Code:
[url=https://www1.flightrising.com/forums/forga/2799868][img]https://www.allmystery.de/i/up_d21c3c4b6f93b505_GIF-191230_100206.gif[/img][/url]
This one might be to big for the signature. I'm still throwing it in. Maybe someone wants to put it somewhere.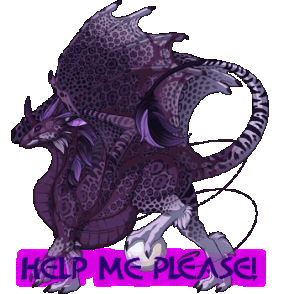 Code:
[url=https://www1.flightrising.com/forums/forga/2799868][img]https://www.allmystery.de/i/up_b3378f5df3149211_20191229_201816.gif[/img][/url]
If any of these don't work please tell me. I made them myself but I'm no expert at this kind of stuff.
If this is the wrong category to post this, I deeply apologize. Please move the Thread to wherever it belongs.
Thank you for your time. Have a great day!
Aaliyah Moon
Free to use Shadow Banners