Okay, so for those who didn't see that auction XD I won a lovely unbred male double -- but as super gorgeous as he is, the end goal was always a breeding pair and dragons I could scatter!
So, after a very brief time in my lair,
Dya
is moving on. And, after 2 years of searching -- welcome Ciela!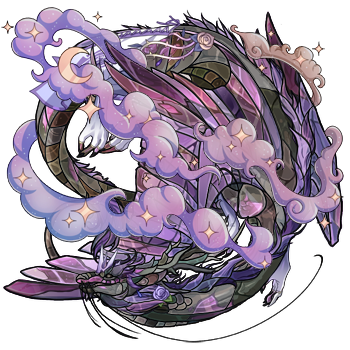 I'm searching for a G1 imperial (or scroll, but those are harder to find). :)

Will buy female or male (I have someone interested in trading their female if I end up with 2 males) -- just throwing that out there since this search is long and tricky!

I would really love to have a complete breeding pair -- she will be a mate to Zeus.

I have more than 800kg available in gems. If you have a price in mind, we can work it out!


After I got Zeus, I sold off my adorable unbred 3-digit to fund this search. Don't let it be in vain -- take my money!
I don't care about flight, ID, offspring list, colors, genes, etc. Anything goes, since I plan to scatter her unless she has amazing colors already. And since I want to breed her, a long offspring list is 100% fine and honestly preferred!