Halp ;-;
I picked up this lad a few days ago and spiral'd him (although the coatl temptation was far too high.) Now one of my more expensive dragons has sold so I have some gems to get him gened up.
Problem is, he looks good in so many different scries, I am totally stuck! I want to try and stay monochrome, or as monochrome as possible.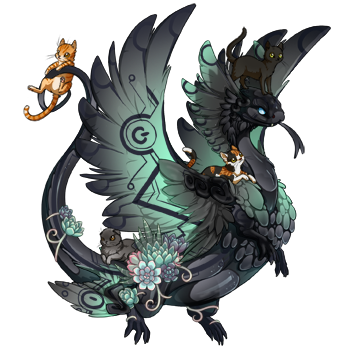 A few I have:
---
1)
Iridescant - Alloy - Thycaline
---
2)
Wasp - Bee - Okapi
---
3)
Python - Morph - Glimmer
---
4)
Metallic - Bee - Stained
Feel free to throw any other ideas at me. I am going for a "i am the night, be afraid of me" tiny snake dragon vibes.