Lots of people name their dragons in reference to things! I want to see these dragons!
So here's the game:
* Go to the lair of the person above you.
* Find a dragon that you think has a reference. It can be the name, it can be the dragon colors, it can be their apparel or skin, it can be their familiar.
* Then post the image of the dragon, and something to support your claim of it being a reference to something...lyrics, book or song name or writer, link to the wikipedia, a gif or image, whatever.
Example: A pair of my dragons has an offspring named Sharra. While I named this dragon myself prior to selling, the new owner of this dragon put the forge tools on her.
Sharra: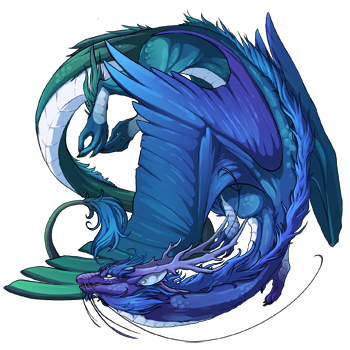 Due to the names of the parents, which are from books written in a certain era of SF&F, and the name of the offspring, and the fact that the new owner put FORGE TOOLS on a dragon with THAT name and history,
I think it's a reference to the forge/fire "goddess" Sharra in Marion Zimmer Bradley's Darkover books.
Make sense?
Go!