Jamba's Love Love Club
Where every dragon can feel the love~

A club for the eternally youthful
(regular hatchlings are allowed, but regulated)

You wander about when you notice a GIANT Sakura tree in the middle of a couple dens, near by it has a large sign with the giant letters "Jamba's Love Love Club" painted on a large wooden sign in big pink and drippy letters. You instantly get a warm feeling as a balmy air blows over you as you walk into the everblooming Sakura. The place was gorgeous and decorated to look whimsical, and had tons of fairy lights and lights decorated like fireflies and pixies string about the hallowed tree. You notice hatchlings and eternally youthful hatchlings from all over gathered here and are there to have a good good time when you are met with a brightly colored nocturne hatchling.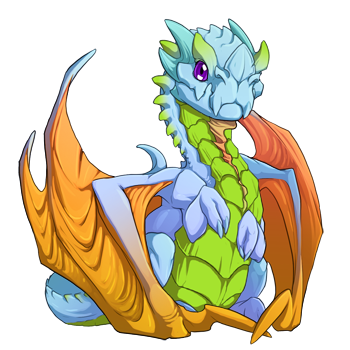 "Hiya I'm Jamba! The head fairy of the Love Love club! I'm known here as Jamba the Love Love fairy or Jamba the Fairy Queen!" She jumped about happily. "How do you like it here so far? Would you like a tour?"

You nod your head and she begins to pull you by your claw to the next spot. She seems really happy to get some new dragons here.
(Scroll down to continue the adventure!)
Logan~
Any pronouns
+3 FR Time
Chaotic Neutral, Aries
Constantly hungry

Placeholder


I love Danganronpa & ACNL
Kokichi is a rat, Toko is best waifu
Isabelle and Tom Nook are 10/10


"Why have hope when you can have Despair~"