EXCUSE THE MESS. 8D

-Discounts are unavailable until I get fully functional

-I do have my available dragons here, so those are up-to-date and accurate. :D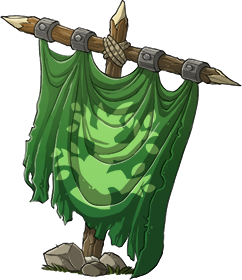 --under maintenance construction--
Otherwise, functioning!
Currently for Sale
||
Available Pairs
||
Payment Options
||
Ping List
||
Affiliates
||
Frequent Buyers List
||
Sold Dragons
||
Nest Activity
Welcome to The Monarch Glade.
This is a hatchery dedicated to the Petals/Butterfly gene combination. Tertiary genes available are Glimmer, Stained and Spines. Colors range all over the color wheel in general, but many pairs are for specific ranges or even colors themselves. Breeds focus mostly on Pearlcatchers and Skydancers
accidentally, I might add
with a lot of Coatls, Wildclaws, Nocturnes and Imperials mixed in. I do have at least one of all the breeds with the exception of Tundras and Guardians. I am always looking for more potential pairs, but I am mostly focusing on
Wildclaws, Coatls and Nocturnes
for new pairs.
This is my first hatchery and I'm quite proud of the pairs I've assembled so far!
Breeder cards will soon be available~
General Information and Rules:
Please ping me @Silverishness or I may miss your post!
Hatchlings will not be named before released.
All dragons will have Nature eyes [Silverishness' nest] unless otherwise requested; a small fee will apply otherwise. (Must request a pair on a nest)
All hatchlings will be placed in AH 24 hours after hatching or be used as more breeding parents. I need MORE.
During registration windows, newbies will be allowed to have dragons half-priced.
If you have any questions, don't be afraid to ask!
Discounts:
[May be stacked as of this moment up to 50%]
NOPE NOT YET LOL
*You MUST state whether you are eligible for a discount. I will have no idea otherwise XD*
Newbies: 50% as listed above. (You HAVE to have registered in the last available window!)
Nature Members: 15%
Current Dominant Flight Members 5%
*Frequent buyers: 10%
Affiliates: 10%
*Becoming a Frequent Buyer is easy! If you've purchased five or more of my darlings, you obtain a
lifetime
discount! Simply PM me the five children you've purchased from me.
These graphics are pretty sweet, right? Heck yeah, they are! Go and get some for yourself
here
!
url=http://www1.flightrising.com/forums/ibaz/2228365/1]UM/ Festival Accents for Sale Here![/url]