i want to get more practice, and also expand my comfort zone, and what better way to do that than by drawing stuff other people want me to draw? i'm most comfortable with sketches right now, but i'm definitely willing to do colour!
I take treasure, gems, or deviantart points for all types of art! I also take items, but I will be a lot pickier with item payment! (
wishlist here
, but feel free to offer things not on it)
Examples + pricing
sketch
bust: PWYW above 50kt/g/points
fullbody: PWYW above 60kt/g/points
flat colour
bust: PWYW above 75kt/g/points
fullbody: PWYW above 85kt/g/points
shaded colour
bust: PWYW above 100kt/g/points
fullbody: PWYW above 110kt/g/points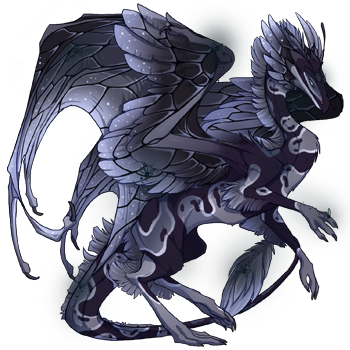 to
beastclanification
this one will always be a flat coloured fullbody! i make a design for your dragon as if it were a beastclan. i am most confident drawing harpies and maren, although i will gladly do any beastclan!
PWYW above 100kt/g/points
Will do
- dragons
- humanoid
- furry
- light gore
- wings
Will require heavy bribing
- anything involving multiple characters
Won't do
- mecha
- overly complex apparel/skins/design
- heavy gore
- NSFW
- anything against flight rising's rules
Rules
- I can refuse any order for any reason.
- I will begin working on your art once I receive payment.
- Don't remove my signature.
- I'm open to art trades if that's a thing you're interested in!
- I will need a reference to be able to draw your character, whether it's the dragon itself or a drawn reference. I won't work based on descriptions.
- If I cannot complete your order, I will give you a full refund.
- It shouldn't take me more than a week to complete your art once I've started it, and I'll message you if, for any reason, it looks like it may take longer than that. How long it takes me to actually start your order depends on how many slots are filled before yours, and what kind of art they are.
- I keep track of order status in the slots section! If you're curious about progress, please check there. Also, please feel free to PM me to see the progress of your order! This option is only available if I've actually started your art, though. I cannot show you something that does not yet exist, after all!
Quote:
Order form
Username:
Order:
Payment:
Reference:
Expression:
Background: white or transparent?
I am not subscribed!! Please ping me when ordering or I will likely not see your order!
Slots
1. Argentlief, beastclanification, paid, complete
2. DelightedVilla, beastclanification, paid, sketch complete, lining complete
3. closed
Pinglist
Argentleif