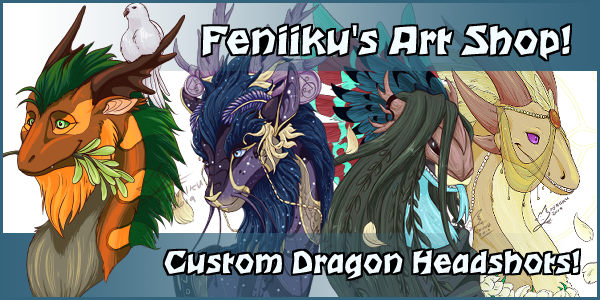 Feniiku's Art Shop: Custom Dragon Headshots!
Hey everyone! This is my first time attempting to build an art shop but I really want to save for flight vacations, expansions, genes etc, and I like drawing dragons, so this way everyone can win! :D
I'm offering to do headshots of your dragons! I love drawing these cute little things' faces :) I'll take limited slots at a time, but please feel free to ask if you want to be put on a pinglist every time I'm done!
I'll draw FR dragons, but I'll also draw your original characters too :)
These headshots are great for dragon profiles! :D
Quote:
Pricing
(treasure 1000:1 gem)
Sketch-
500kt/500g
(can choose sketch line colour from: primary dragon colour/blue pencil/grey pencil)
Lineart-
700kt/700g
(can choose lineart fill colour from: white/grey/transparent)
Flats-
900kt/900g
Shaded-
1100kt/1100g
All Genes and Outfits included in headshot price!
Complex accents/skins might cost a little more (roughly 15% extra), feel free to ask :) Let me know if you'd like to include your accent or if you'd rather have your dragon's genes instead!
I will ask for payment only when I begin on the artwork with an estimate of how long it'll take to be finished. I won't post the finished piece until payment has been received.
----
(prices may further increase depending on the amount of time these take me later. I'll only increase them between slot openings; the price at the time i confirm you is the price you pay!)
----
I will also take trades for first year festival large apparel items. If you're interested send me a pm and we'll negotiate for a fair deal, in some cases this will be multiple pictures from me to cover the costs of the items! I'm looking for the following items!
(Eroded Crystalhide || Windbound Plumage || Metallurgist's Foregetools || Thresher Flatfins || Frigid Fugitive Shackles || Tricktrouper Crown || Sunchaser Jewellery || Electricians Power Pack || Naturalist Adornments || Boneyard Tatters || Archivists Spellscroll)
----
PM me if you'd like to discuss an alternate trade; I'm usually after hard to get apparel, retired items, and swipp trade items+ apparel! UMAs are also up for discussion if you prefer.
Quote:
Examples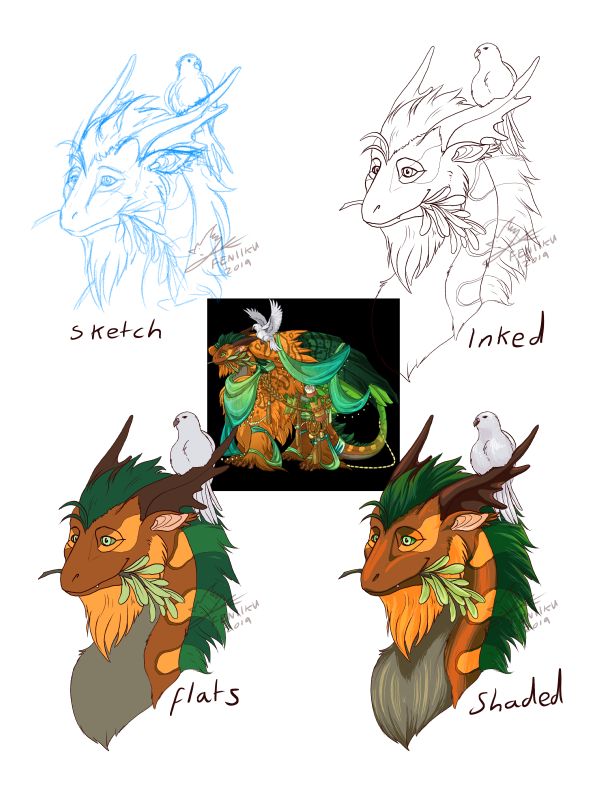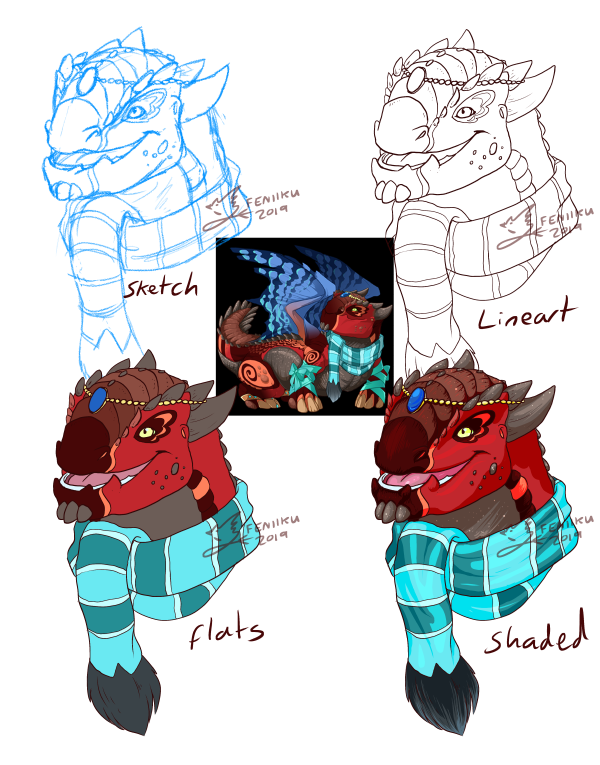 (sketches will be a grey colour to mimic pencil)
For more examples of my work,
feel free to check out my DA account!
Please note it might take me a little bit to get back to querys as I don't work near a computer but I'll respond as fast as I can!

Pictures may take a while to get to; I do have a webcomic I draw too alongside working a fulltime job, so please be patient with me :)

I will not ask for payment until I actually begin on your picture and give you a rough timeframe of when to expect it so be assured you only pay when I'm working on it! ♥