Want to see what's inside this update more clearly? Put on a pair of glasses and
Click here to read more about today's update
Glasses
A selection of glasses and halfmoon spectacles are now available for the near and far sighted among your clans! These glasses are now stocking in the
treasure marketplace.
Hip Glasses & Shades - Flash Sale
Additional eyeware is being introduced into the
gem marketplace,
with a sale to celebrate the release! From now until
October 2, 22:00 Server Time
, enjoy an
additional 20% off
all of these new
hip glasses and shades
in the gem marketplace. After the sale is over, these items will return to their original gem prices permanently.
Item Caption Contest Winners!
A big thank you to the wonderful community participation we saw in the
Item Caption contest
. This is something we will surely do again! We had quite a few chuckles as we read through your entries. Congratulations to @
Petrichora
@
ZephiraZ
@
Villain
@
AlphaRaposa
@
firephoenix15
@
amummy
@
Ank
@
Artorias
@
Cide
@
FigmentOfOrigin
@
orchidemily
and @
Greyjoy
!
These writers have a
new vista
gracing their forum posts! In addition,
skin contest winners
are also being awarded a new vista as well. For our skin winners, the vista will be applying retroactively.
Half have been awarded, and the remaining half will be awarded later today and tomorrow. (there are a lot of you to catch up on! Pardon the delay!)
All awarded! If you have an existing vista and won, you can change it to the new one by visiting your account settings. If you were a skin winner and your skin has not yet been published, your vista will be awarded at the time of publication.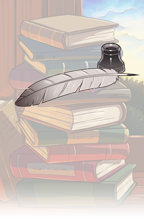 Riot of Rot 2014 Skin & Accent Contest
The second annual Riot of Rot will begin October 26, 2014. To celebrate we are running a skin and accent contest honoring the plague flight.
Click here for more information!

Wildclaw Lore
If you've ever wanted to get to know the wildclaw members of your clan a bit better, a helpful
new article is available
in the encyclopedia.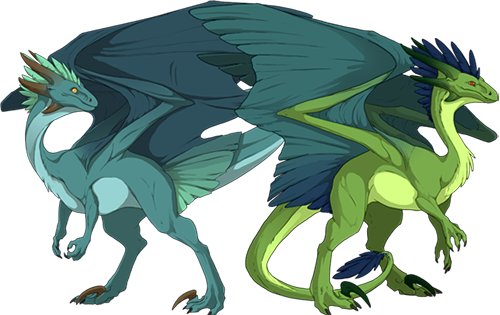 Additional Updates
We are collecting thoughts on our naming policy and "spite exalting" here.
The genes article in the encyclopedia has been updated to include bar and daub.
The cycled items article in the encyclopedia has been updated.
The retired apparel article in the encyclopedia has been updated to include starfall 2014 items.
The retired starfall skins article in the encyclopedia has been updated to include starfall 2014 items.
Hibernal Starbear incorrectly had a single gold star in its tooltip. It has been updated to be a rainbow star.
Arcane Skin Chests have been updated to have a treasure chest mini icon in the upper left portion of their icons.
Fool's Gold and Infused Crystals are now available to diggers levels 24+
Discarded Ribbon and Good Eater Awards are now available to scavengers levels 24+
Wilting Rose and Withered Rose are now available to foragers levels 24+
Wildwood owls now drop Wildwood Owlets. Sakura owls now drop Sakura Owlets.
Dryads now drop Harvestman. Dryad drop rate on clover has been reduced.
Autumn Dryads now drop Daddy Longlegs. Autumn Dryad drop rate on highland dryleaf has been reduced.
Bumbles now drop Beeswax. Drop rate on White lace honeybee reduced, drop rate on honeycomb increased.
Coral Carpenters now drop Carpenter Wax. Drop rate on Perdita Bee reduced, drop rate on honeycomb increased.