@
REDandYELLOWZ
Username
: CakeCafe
Flag base #:
4A
Dragon link/image: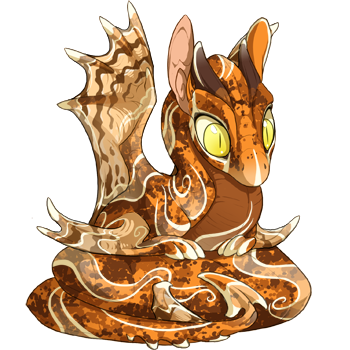 Colors:
Earth Tones, Oranges, Cream colours, any colour found on Cake above! Really love Ivory, I wish I knew hex codes to help out more D:
Details:
I am very terrible with wording things/explaining things but I am trying to see if you could make a flag that would match the Bio Layout that I created for my Clan, which you can see a fully finished Bio on Cake. Ideally it would be both earthy and very bakery/dessert/food themed. I really like the beads that you did on Vortex's flag (They are the one that showed me your shop btw! <3) I would love for you to do whatever you think looks best and whatever you are happy with doing!
Price/Pricecheck:
Please tell me how much! These are so cute I do not mind paying whatever you set!