Click or tap to view this dragon in Predict Morphology.
Expand the dragon details section.
Collapse the dragon details section.
---
Measurements
Genetics
Grey
Basic
Silver
Basic
Avocado
Basic
Level 7 Tundra
---
Biography
---
N I K L A U S




---

→ the king ←

_____________________
---
B I O G R A P H Y

G

entle and benevolent Niklaus prioritizes fairness, peace, and scientific advancement in his ruling. He believes firmly in second chances, even when those around him would call such chances ill-advised. His queen Saoirse, for example, is particularly scornful of this belief. Niklaus dotes on his twin children Maisie and Adrien; some would even say he spoils them.

Niklaus's clan is not much for combat, save for a few dragons who battle their way through foreign lands. Instead, they spend their time toiling away in the deserted stretch of desert they call home. Scientific pursuits are encouraged, and they generally seek to understand the world around them and gather its treasures. Unruly magic and sterile science mingle within the stone walls of this clan's dwelling; some dragons cling staunchly to one or the other, while either find enlightenment in their intersection.

The clan makes their home inside the caverns of a dark butte whose rocky exterior provides shelter from the heat of the day and violent storms. Some of the caverns are naturally occurring, some caverns have been enlarged by industrious dragons, and all of them are supplied with electricity and water by an intricate network of wires and pipes.
---
Bio template by Mibella, find it here.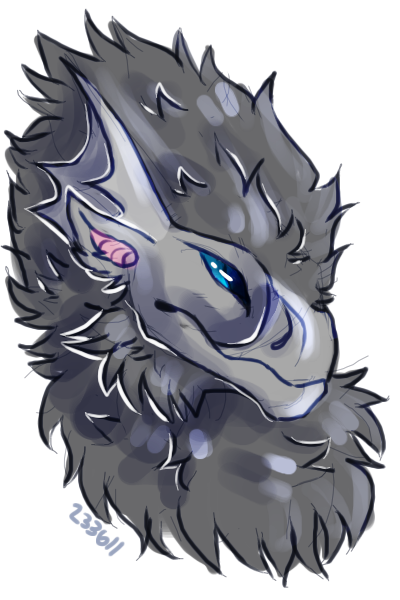 thank you
paradiso
!
Click or tap a food type to individually feed this dragon only. The other dragons in your lair will not have their energy replenished.
This dragon doesn't eat Insects.
This dragon doesn't eat Meat.
This dragon doesn't eat Seafood.
Exalting Niklaus to the service of the Stormcatcher will remove them from your lair forever. They will leave behind a small sum of riches that they have accumulated. This action is irreversible.
Do you wish to continue?
Names must be longer than 2 characters.
Names must be no longer than 16 characters.
Names can only contain letters.
Names must be no longer than 16 characters.
Names can only contain letters.