I like warm places. They remind me of life.
Click or tap to view this dragon in Predict Morphology.
Expand the dragon details section.
Collapse the dragon details section.
---
Personal Style
Apparel


Skin
Scene
Measurements
Genetics
Sanddollar
Cherub
Terracotta
Butterfly
Olive
Glimmer
Level 23 Skydancer
---
Biography
Иван Брагинский




Nation Personification [Russian Federation]

~

Giant Cuddly Bear


Shrewd | Crafty | Maybe a little "insane"...?

"Maybe you'll become one with me someday..."

As a dragon on Sornieth, Ivan is still pretty much the same; only with a yearning for sunflowers that burns even stronger.

For some weird, strange reason, though, he's taken to going around the realm (especially around Karakura's part of the Shifting Expanse) atop a set of enchanted speakers that blast out a catchy tune. It may be like his magic carpet, but hey, it's his thing. Some of the other members of Clan Karakura wonder if he's seriously alright, but Ivan pays them no mind.

He's adopted one of the younger mages, Alex, as his own "son", and is now looking for the reincarntion of his better half, Alfred, among the many many dragons that call this world home. The search alone is a challenge in itself, but he knows he'll find his "one true love" someday... it's just taking much longer than usual.

He's also got the weird rolling accent going for him, so he has a tendency to mispronounce the letter "W" as well as roll his "R" way too much...






[mochi made by damaciel on dA] Theme: Rasputin - Boney M.

Ivan's Mood Strength
◆◆◆◆◆◆◆◆◆◆
Reflexes
◆◆◆◆◆◆◆◇◇◇
Charisma
◆◆◆◆◆◆◆◆◆◇
Intelligence
◆◆◆◆◆◆◆◆◇◇
Magic
◆◆◆◆◆◆◇◇◇◇


| | |
| --- | --- |
| Partem voluptatum mea eu. Pri nemore atomorum at. Ut agam utroque insolens qui. Ius tollit alterum placerat no, te quot dicit invenire pri. Sit in officiis dissentiunt. Nec ornatus voluptatibus mediocritatem id. Ea omnes tritani delenit ***, veri commune expetenda ei vim. Nam fuisset platonem an, est id nibh vide nonumes, sit oblique eruditi eu. Ea dico causae intellegat has. Ei quo quando virtute, est id fuisset sententiae, id latine facilisis pro. Ne lorem epicuri consequat nec, sit paulo conclusionemque eu. | |
Originally part of the Russian Empire, the land that would eventually be known as Alaska would be sold to the United States of America on March 30, 1867 in the Alaska Purchase. Due to initial difficulties of the Russian populace living there, as well as lack of natural resources (initially, at least until the Russians found out what a huge mistake they made), they agreed to turn over the land to the younger nation.

Of course, with the "loss" of one of his children, Ivan can't help but worry about Alexei—most especially since he'd ended up in the hands of one of the loudest, brashest, and inherently stupidest caretakers that ever existed. At least, of course, that was the case until Alexei himself became the bridge that would bring him and Alfred together…

One of the original thirteen colonies that came together to form the United States of America, New York state is home to one of the world's most-known central hubs of commerce and life: New York City. Home to the Statue of Liberty (as well as a multitude of other world-famous landmarks), it is the fourth most-populous state; and boasts itself to be a global melting pot of multiple cultures.

One of Alex's older brothers, Adrian always presents him to be loud, proud, and always ready to leap onto the scene no matter what happens. He can't help but worry for all his younger siblings—especially when they're threatened. While Alfred appreciates the headstrong front he presents to the world; Ivan, on the other hand, still can't get his mind wrapped around the other representative—does he really have to be so loud, like his father?!

- - -
Coming in at 6 feet and 4 inches tall, he's definitely one of, if not the tallest nation in the world. Along with the representation of the largest existing country, his own build is impressive—while people may have the impression that he's fat due to his preferred choice of clothing, underneath that overcoat he's rather well-built; a result of having been part of so many wars and internal conflicts that have ravaged his nation throughout history.

He's on the paler side of the complexion scale, always having lived in the cold; and underneath a mop of messy ash-blonde hair sits a pair of deep-violet eyes that can say so much without even him uttering a single word. Another very obvious feature that easily identifies him is his prominent nose. While it's brought him more than his fair share of trouble, he rather likes it; and can often be seen pinching the bridge when he's under extreme stress.

He's rather fond of wearing formal clothing, because it always makes a good impression. Long-sleeved collared shirts, black slacks, a pair of nice leather shoes—along with an iconic scarf—generally make up his attire. There's also a reason why he likes wearing scarves: there's something hidden underneath it. If one is observant enough, there are bandages that are wrapped around his neck. This is to hide the worst of the scars he's received over the course of his long life; and there are many, many more scars all over his body.

All of these have their origins in the most violent times of his history. Asides from the jagged scars around his neck, there's also a frightening spiderweb located on his chest—admittedly, the second most-vulnerable part of his body.
Known to be a shrewd, calculating man, Ivan isn't one to easily trust anybody, especially with how much history he's lived—and suffered—through. This caused him to be emotionally distant from most people, even though he just really wants to be friends with them; yet he doesn't know how to properly express his feelings. Getting him riled up is easy enough if one knows how to do it; just mention the Space Race around him and he'll immediately shift into his "proud" mode, which will have him talking for days on end.

While he's unaware of his own cruelty due to the seemingly calm demeanor he presents around most of everyone, his way of thinking is best termed as "unorthodox". One can put it down to the years he spent while living under the Soviet Union, which has given him this unnerving rationale that everyone would eventually become one with him, given enough time. He may or may not be broken psychologically, but that remains to be seen, seeing as he's gotten rather good at hiding his true face with a lot of "masks" he presents to those around him.

When under stress, he's a heavy drinker. Most people would think he'd be dead from alcohol poisoning due to the alarming amount of vodka he consumes, but he shrugs it off like it's nothing. He rarely gets drunk, and on the very rare chance that he does get drunk, expect a sudden philosophical discourse to come tumbling form his lips. Whenever he gets pushed to his extreme tolerance as far as anger is concerned, he finds it best to be alone rather than being around others; because he has very destructive, violent tendencies—anyone caught in his path would most definitely walk away with more than just a black eye to their name.

- - -
By Moshipuppy
By Amariel
By Whitesnowpaw
By Lopika
By StardustRaptor
By LightningShatter
By Moofiegoo
By Iceluoxue
By Frionivalis
By Miragaia
Porg Adoptable by akitcougar & Melvistle
By counterfeat
By HighFives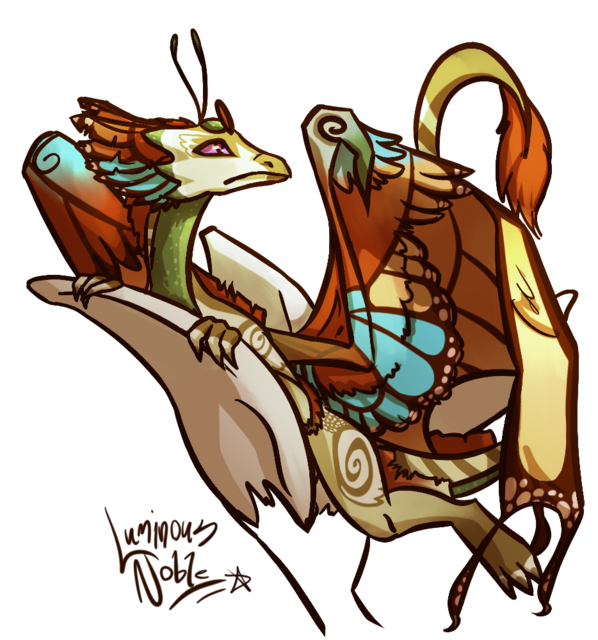 By LuminousNoble
Space Gays cuddling
By Sonicswirl
When you so chill ya don't know what your partner is planning...
by FieldRaptor
"Who, me? How dare you think of me planning that!" - Ivan
by Melvistle
Comet Rider by TsarinaTorment
Art by Fantastea
by DesuKate
He knows what you're thinking...
by AiDeeKay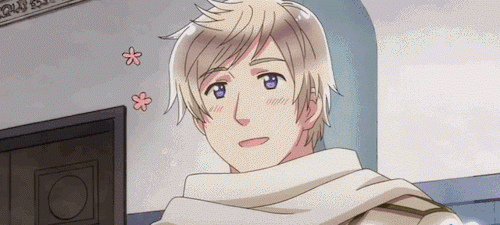 Click or tap a food type to individually feed this dragon only. The other dragons in your lair will not have their energy replenished.
Feed this dragon Insects.
This dragon doesn't eat Meat.
This dragon doesn't eat Seafood.
Exalting Ivan to the service of the Windsinger will remove them from your lair forever. They will leave behind a small sum of riches that they have accumulated. This action is irreversible.
Do you wish to continue?
Names must be longer than 2 characters.
Names must be no longer than 16 characters.
Names can only contain letters.
Names must be no longer than 16 characters.
Names can only contain letters.