Dragon Lair
Nesting Grounds
Gather Items
Clan Profile
Hoard
Messages
Merch
Marketplace
Auction House
Trading Post
Crossroads
Custom Skins
Fairgrounds
Coliseum
Dominance
Dustcarve Dig
Forums
Dev Tracker
Which Waystone
World Map
Search
Dressing Room
Scrying Workshop
Game Database
Encyclopedia
Media
Support
The Scatterbrained Alchemist
Click or tap to view this dragon in Predict Morphology.
Expand the dragon details section.
Collapse the dragon details section.
---
Personal Style
Apparel


Skin
Scene
Level 5 Spiral
---
Biography
╭━━━━━━━━━━╮


♕




J A K O B I




The Scatterbrained Alchemist


╰━━━━━━━━━━╯
╭━━━━━━━━━━━━━━╮

╰━━━━━━━━━━━━━━╯
╭━━━━━━━━━━╮





Huried | Mystical | Crisp


╰━━━━━━━━━━╯
bio template by

squidragon


adapted by

Katalist

xxxxxxxxxxxxxxxxxxxxxxxxxxxxxx

A chronic hypochondriac and Anxious Andrew, Jakobi is very very surprised he has not died yet. Everyone suspects that his familiar pities him.
Breedchanged from Mirror to Spiral 24/04/19
Eye type changed from Common to Glowing 22/06/2019
Glowing sight gifted by EmbarksFate

╰━━━━━━━━━━━━━━━╯





What do you mean, that's not pink?




╭━━━━━━━━━━━━

b i o

━━━━━━━━━━━━╮



It is surmised that Jakobi is a cold hearted dragon, incapable of showing any emotion.
No, he's just really really slow. Give him a minute.
Jakobi was just one of the many dragons born on April 24th. However, no one wanted him, and so he stayed. Always one for following the butterflies instead of listening, most of the dragons gave up trying to educate him.

A trip to the Trading post where he met his celebrity role model lead to his fascination with alchemy. First he started out with a stone bowl, throwing dirt and mud into it to make pies for the clan. Soon mud and dirt turned into frogs and goop, and soon a stone bowl turned into a proper brass cauldron. Now he throws items into at least every day, sometimes twice if he remembers. While it is strong, the contents of the cauldron are certainly not as potent as Baldwin's, so Blush often brings his familiars there for a bath. The cauldron contents work as an effective flea bath, and Jakobi can then turn the multicoloured goop into something important for the clan.

Jakobi loves anything alchemy related, and hopes it gets him closer to his idol.

One last note: Jakobi is gayer than a tree full of monkeys on Nitrous Oxide.




╰━━━━━━━━━━━━━━━━━━━━━━━━━━━╯




╭━━━━━━━━━━━━

l o r e

━━━━━━━━━━━╮


Smoke poured out of the herbalist's den for the third time that week. Finally she'd had enough. Hissing, she chased Jakobi out with her broom while his papers flew around him. Clutching his glasses, he yelped as the broom smacked him across the head as he galloped out. Billy watched him dance around the marketplace as the customers laughed. She sighed and shook her head. His potions had not been doing well lately, and he was going to destroy Maple's precious cauldron if he wasn't careful. Billy knew how close Maple's big black cauldron was to her, and she certainly remembered the weight. She was not getting another one that size for her.

However, she remembered seeing a bronze cauldron in Pink's pile some time ago. Watching the hilarity for a little longer, she darted off, leaving a mess of feathers and dust in her wake.

Finally either the broom had relented, or it had run out of magic. It was one of Maple's most recent spells she had mastered, and she loved it. Jakobi collapsed on a branch high above the forest's canopy. He obviously wasn't have much luck at all with his haphazard potions. At least that one hadn't melted a hole in Maple's wall. Well, it was a perfect spot for a window, he reasoned, but Maple hadn't been happy with that. Serves him right for mixing newt and dragon coral. Pulling up a piece of paper from his book, he scribbled in some notes with an old pinion he shed ages ago. The end still smoked from the explosion. Tucking it back in, he sighed, and flopped back on the branch. Life was hard when he was half wizard, half alchemist. The magic he knew was piddly at best, and explosive, and the alchemy he knew was little more than adding two safe materials together and making them explode somehow. Maybe he should just give up and become an explosives technician.

Spying one of the other dragons zipping about the forest, he watched the nocturne lug a cauldron into a cave and exit, like a little honeybee. Momentarily distracted by the fuzzy legs of honeybees, when he snapped back, the nocturne was gone. Rolling off the branch and lazily gliding down to the cave, he paused at the entrance, lighting one of his magefire. It started to spark and hiss so he quickly put it out and hid the evidence.
Entering the cave, he marvelled at the sight. The thick cave had small windows of light for ventilation, as well as stone tables and bookshelves. Almost everything in the cave was fireproof. And standing in the middle of the room was a very dusty, scratched cauldron.
It was beautiful.
A small cough at the door spooked him. Jumping in the air and shrieking, he discovered the very unintimidating, slightly kooky old bat from the Tribe back home. She glared at him before walking in.
""You like it,"" she asked gruffly.
""Ooooohhhh.... I guess. Not enough pink.""
""Yeah well unfortunately pink isn't very readily available in the Wilds. Deal with it. Make it if you have to, paint the walls pink, I don't care. Just stop blowing the place up in front of the guests.""
""Wait so-""
""Stay here and don't leave until you can stop setting fire to yourself. This is yours,"" she announced, kicking the cauldron. It rang dully. Inside the cauldron was some ancient muck, or what used to be muck. Now it was black and flakey.
""Look after this too. Cauldrons are expensive.""
With that she left, and Jakobi made the solemn goal to make the most perfect shade of pink for his walls.
He's made peach, a wine colour, and a magenta, but nothing to match the perfect feeling of PINK he felt that day.
All the other colours of goo he's made just gets thrown into a jar and stored for whenever Baldwin-senpai has a sale on ingredients.





╰━━━━━━━━━━━━━━━━━━━━━━━━━━━╯


ETYMOLOGY - Hebrew meaning: Supplanter; held by the heel



RELATIONS -


Billy
Friend

Billy helps Jakobi out when he's not aware, gently guiding him towards success




╰━━━━━━━━━━━━━━━━╯





Treacle
Friend

Treacle always has good sales on jars. Don't tell Jakobi that Treacle doesn't actually sell jars. She just convinces him to give her money.




╰━━━━━━━━━━━━━━━━╯





Azhi
Friend

Jakobi doesn't know what Azhi's role is, in the Tribe, or why he's constantly around the dragon's lair. What does he even do?




╰━━━━━━━━━━━━━━━━╯
- beckoning forest
- laaa
- aradace
- gairell
Be still my beating heart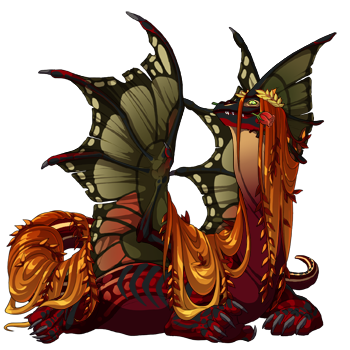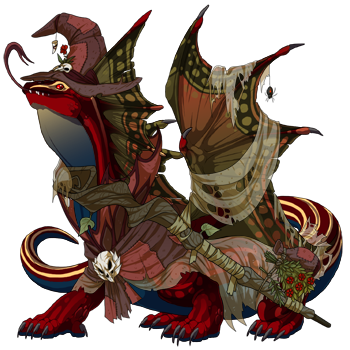 Click or tap a food type to individually feed this dragon only. The other dragons in your lair will not have their energy replenished.
Feed this dragon Insects.
This dragon doesn't eat Seafood.
This dragon doesn't eat Plants.
Exalting Jakobi to the service of the Gladekeeper will remove them from your lair forever. They will leave behind a small sum of riches that they have accumulated. This action is irreversible.
Do you wish to continue?
Names must be longer than 2 characters.
Names must be no longer than 16 characters.
Names can only contain letters.
Names must be no longer than 16 characters.
Names can only contain letters.