Click or tap to view this dragon in Predict Morphology.
Expand the dragon details section.
Collapse the dragon details section.
---
Personal Style
Apparel


Skin
Scene
Level 25 Wildclaw
---
Biography





Atarah is a warrior queen, trained practically from birth in martial arts, swordfighting, and even the honing of her magical abilities. While she does enjoy lavish garments, banquets, and comfortable living, she's no stranger to poverty and life on the run. While she was still just an egg her parents were assassinated, leaving her with nobody but her advisor, Malachi, to take care of her. He raised and trained her, and when she eventually came back to reclaim the throne, she made sure he was there beside her to help her.

She did at one point have a relationship with another wildclaw, but she hasn't seen him in a long time. She's content now to settle down and rule comfortably, though she also takes vacations in a nearby clan where she's made several friends including Khari (who helped hone her skills in battle), Avalon, and of course her trusted advisor Malachi, who comes with her everywhere she goes. She's far from being a stuck up queen, and she takes her duties very seriously, ruling as fairly and justly as she can. She loves all of her subjects, and thanks to the fact that it's a small kingdom she's able to easily get to know each of them and help them with whatever they need.



Something she doesn't know is that she was adopted- while her parents' kingdom was in the light domain, she hails from plague. They found her while on a diplomatic visit to another kingdom, and chose to keep her since her mother could not bear children. They died before they could ever even see their daughter, though they loved her with all their hearts. Their own advisor, Malachi, became hers when they died, and Atarah's mother told him in her dying breath to save the egg and bring the hatchling somewhere safe. He's never forgotten this, and he's vowed to spend his life by her side no matter what life throws at them.



.....
..... ..... ..... .....
[ original code by liepard, modified by me ]
Purchased for 800 gems
Trained from level 1 by me
Art by me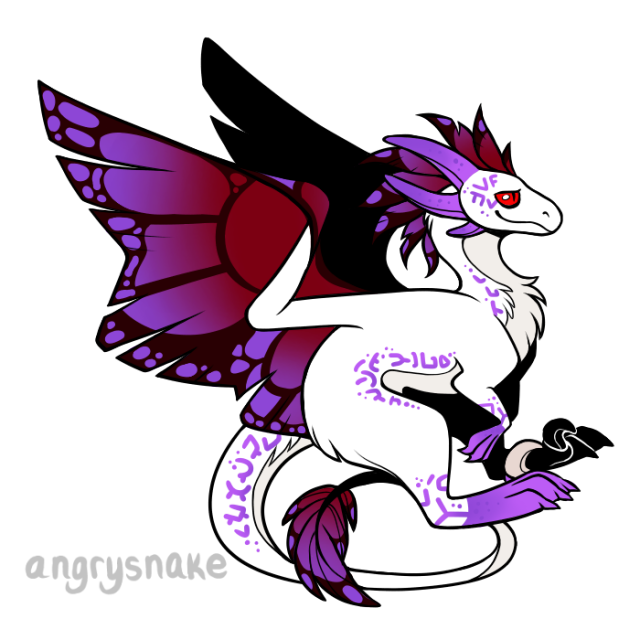 Art by
angrysnake
|
Large version
Art by
RuHyang
Art by
Scryzze
Large Version
|
Art by
xenophilic
Art by
Hikumi
Gorgeous mandalas by
Emberglo
!!
X
Art by
DuskDaybreak
X
Art by CrowFolly
Click or tap a food type to individually feed this dragon only. The other dragons in your lair will not have their energy replenished.
This dragon doesn't eat Insects.
This dragon doesn't eat Seafood.
This dragon doesn't eat Plants.
Exalting Atarah to the service of the Lightweaver will remove them from your lair forever. They will leave behind a small sum of riches that they have accumulated. This action is irreversible.
Do you wish to continue?
Names must be longer than 2 characters.
Names must be no longer than 16 characters.
Names can only contain letters.
Names must be no longer than 16 characters.
Names can only contain letters.