Click or tap to view this dragon in Predict Morphology.
Expand the dragon details section.
Collapse the dragon details section.
---
Personal Style
Apparel

Skin
Scene
Level 10 Pearlcatcher
---
Biography



• I Z A R R E •

TRAVELER & COLLECTOR & KNOWLEDGE KEEPER



Hatchday: Nov 29, 2014
Original clan: Nature
Parents clans: Father - nature Imperial // Mother - wind Pearlcatcher
Came to clan: was born into this lair
Familiar: Longneck Scholar (awakened)
trained: Serthis Loremaster (w-)
Library team:
Voriksha (librarian) // Izarre (knowledge keeper), Seshat (scriv)







"I love libraries....

"Something about them makes me calmer the instant I step through the door. Only there I feel completely at home. Nowhere else I could sit for hours soaking in all the untold stories, pouring out of the books I have yet to read.

"I can lose myself in books, I find myself there too."







This gentile and quiet dragon was never very good at socializing, but she always loved to go out wandering on her own, enjoying life to the fullest. But that times are long behind here now.

Izarre would never forget the day she was asked to become the knowledge keeper of the clan. While Voriksha keeps the library up and running, Izarre is her principal supporter as the Pearlcatcher helps keeping things well organized and sets' out to collects stories, books and whatever she is able to find from all over the Sornieth.

She is often seen on a sunny days, reading and working outside the librar while enjoying the sun and the cool winds.

Any dragon that came to visits the library has to depend on either the librarians or Izarre to get around safely in the labyrinth of shelves. It happens quite often that the librarian Voriksha simply forgets about visitors as she immerses herself in her readings. Whenever that happens, the well integrated Izarre acts as a really lifesaver as she's not only able to find whatever document a visitor may be looking for; she is even able to find any lost dragon again.
---
---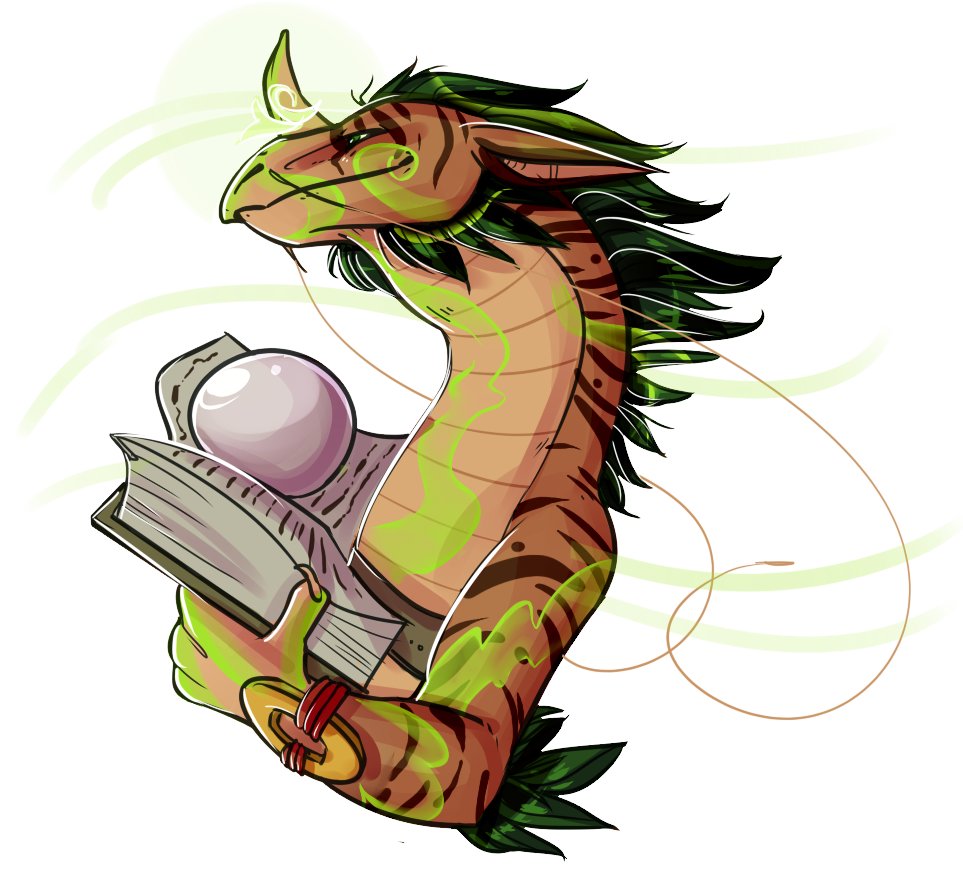 ---
Code by Chronicle (46437)



.
Click or tap a food type to individually feed this dragon only. The other dragons in your lair will not have their energy replenished.
Feed this dragon Insects.
This dragon doesn't eat Meat.
This dragon doesn't eat Seafood.
Exalting Izarre to the service of the Windsinger will remove them from your lair forever. They will leave behind a small sum of riches that they have accumulated. This action is irreversible.
Do you wish to continue?
Names must be longer than 2 characters.
Names must be no longer than 16 characters.
Names can only contain letters.
Names must be no longer than 16 characters.
Names can only contain letters.