lostplanetvoltia's Clan
in fandragon heck
Clan Info
.
.
.

L o s t
P l a n e t
V o l t i a


.
.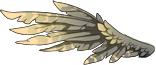 .A b o u t

.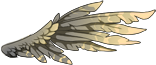 ....



FR Time +3 HR

Nothing much to see here except someone who loves dragons. I like all the reviews I get for my dragons, so I put them in their bios as 'Glowing Reviews' or 'Wall of Roasts". Don't be afraid to hold back because we all need criticism and I think it's funny.

My huge lair comes from the need to collect EVERYTHING, from eye types, genes (maybe not parallel genes for ancients) and every single XXX colour on the site's colour wheel! It doesn't help that I want tribute dragons for all my favourite media. Sadly, I'll never be able to finish my Bestiary because of all the retired familiars I'll never get my hands on ;-;

*If I drew you a picture, you can post it in your dragon's bio or offsite as long as you credit me!*

PWYW Obelisk Adopts
Self Care + Tug of War Aberrations adopts
Accent Shop
PWYW Doodles
My Dragons Sales Thread

In the Process of Collecting:
My Wish List
Light Sprite
Coliseum Boss Familiars
Gem/Baldwin Eye Types (on hold)
Breeds (done for now)
G1 Dragons hatched on my Birthday Feb. 21
(2014 if im lucky lol)
G1 Dragons hatched Site's Anniversary: June 8
(need 2017, 2018)
3, 4 or 5 digit IDs (VERY unlikely)
2-letter named Dragons
Neat G1s
A G1 twin for my Progen Naphiatra
 


.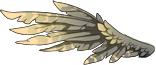 .
L i n k s
.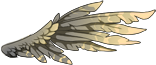 Tumblr
Toyhouse
Hatchery
Fan Dragons
Old Timers Registry
Oldies Doodle Thread
Memorial to the Departed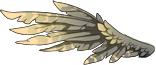 .
P r o j e c t s
.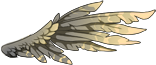 ....


Breeding projects I'm doing for fun!


Banescale
Pearl/Banana
Chevron/Tear/Skeletal



.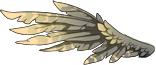 .
A r t w o r k s
.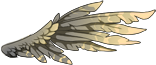 Recent Comments
I love your lair so much, there's such an array of eyebleeders and no matter how much they hurt my eyes I just keeps on scrolling. Stopped especially on Edniopam, she's a lovely skydancer and the gene matches so well <33 dropping this comment down so I can always come back, and admire those eyebleeders
TYSM for the art of DashConBallPit!!! It's absolutely perfect for them lmao I appreciate it so much!
Delete this comment.
Report this comment.
Add this player to your Block list.
This user is currently active.
This user is currently idle.