Galore's current gift offer expires today, Saturday August 24th at 23:59 server time.
The Coliseum server restart is complete.
You can now attach
short custom
descriptions to your
lair tabs
! Read more about this update
here
.
We will be performing scheduled maintenance from 08:00 - 09:00 Server Time on Wednesday, August 21. During this period Flight Rising will be unavailable.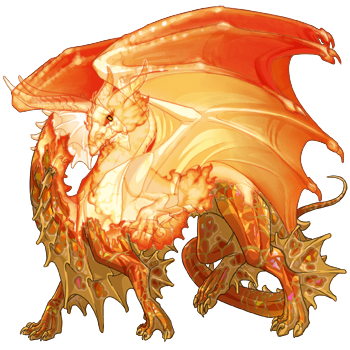 Lockfancy's
Valencia
- Lvl 1
For
today only
, exalting dragons that meet this criteria will net bonus riches!
Taupe
Tertiary
+
2500
Tundra
Breed
+
1250
Savannah
Gene
+
1250