Greenskeeper Gathering 2016

This month, all of dragonkind come together to participate in the
Greenskeeper Gathering
. This festival celebrates the
nature flight
. Our most prized possession,
Bladed Flatleaves
, can be found by using any gathering profession in the nature territories this week. Neutral and nature-aligned monsters also have a chance to rarely yield these items as drops
in the Coliseum.
They may be crafted at
Baldwin's Bubbling Brew
using alchemy reagents.
Community Update, May 2016

Hello and welcome to the May 2016 Community Update! We have a lot to cover, so let's get started!
Table of Contents:
Volunteer Moderator Updates

Farewell, Loddie!
Welcome, new moderators!
Encyclopedia Update

Community Recap

Dragons and Exalting
Flight Rising Discussion: Hot Topics for April 2016

Festival Recap: 2015 Brightshine Jubilee through Rockbreaker's Ceremony
Click here to read more
Magical New Garb!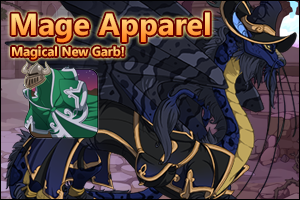 Sturdy linen apparel for the magically inclined has begun trickling into Sornieth's markets.
Click here to read more about today's update
Contour: A Tertiary Gene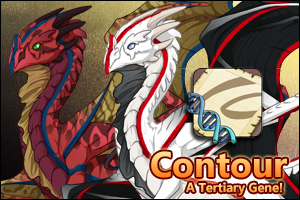 Bold lines of color are beginning to appear on the scales of dragons!
Click here to read more about today's update
Registration Window: May 4 - 8
Flight Rising
's May registration window is now
closed
. A big welcome to all of our new players!
Click here to read more about today's update.
New players, if you don't see your registration email, please check your spam folder. Hotmail/Outlook Customers
: Delivery to hotmail/outlook e-mail accounts seems to be hit and miss for
Flight Rising
registration e-mails. Please use a different e-mail address to sign up if possible. If you have registered with an hotmail/outlook e-mail address and were unable to complete your sign up process, please
contact us
to resolve your issue.
tfaskywarp's
Prowl
- Lvl 1
For
today only
, exalting dragons that meet this criteria will net bonus riches!
Midnight
Primary
+
2500
Imperial
Breed
+
1250
Eye Spots
Gene
+
1250