Welcome to the Raffle for Rehousing Dragons!
Hosted by @CornixElecti,@Jenkow, and @ElveraBasilisk
This raffle is ideal for those of you looking for some gorgeous, new dergs. Some will come with apparel, some will have lore, some will even be leveled. If you're lucky enough, they'll be fully-loaded dragons!
Not only that, but there's a chance to win big money, too! So step up and play, see if you take home a shiny, new, family member.
---
RULES wrote:
No refunds
Always ping someone who is currently online
No harassing any users, including us hosts
No bribing
And as always, general forum codes of conduct
---
Ticket Options!
---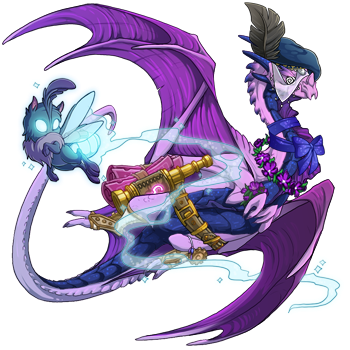 "OH HAI THERE I'M CHIROPTERA, Pronounced CHIROterA hehe. I'm in charge of THIS RAFFLE HERE and all dragons, have fun! I am called, see you me later!"
JACKPOT PRIZE AND COUNTING wrote:
None yet