hi there and welcome to my breeding project
hell
thread! this is mostly for personal notekeeping purposes but if you'd like a ping or wanna buy any reject hatchlings, they're 4kt a pop for newborns, 10kt for adults.
i really like making/breeding/whatever dragons to fit accents+outfits i've come up with. i love it! a good portion of my lair is dedicated to these months long breeding projects.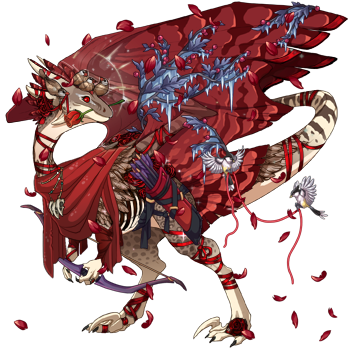 passer here is a great example. it took months and several generations of wildclaws to breed him, but i was so happy i finally got him!
anyway, to the list!
looking for
please pm me if you have a copy and are willing to sell!