Alright
If this hasnt been pointed out already...
Has anyone seen the .png title of the announcement banners? Because
holy cow its glorious
Look at this.... amazing
That was thundercrack.
Flameforgers.
...and the clouded update.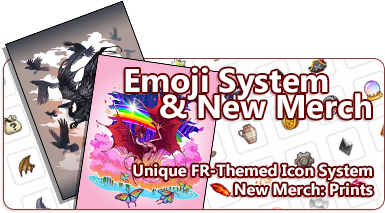 A Valid Question™
Has anyone found anything else amongst these update easter eggs? Idk i just find these pretty funny.
Also, which ones are your favorites?
All of your flaws and all of my flaws,
When they have been exhumed
We'll see that we need them to be who we are
Without them we'd be doomed

|She/Her |
Vials for UMAs
|
Skin/accent selling
|
swords n' stuff
|
Raffle
|