So, I was looking around and saw someone who was crazy enough to trace all of their Progen to see how far their generations have been going... And I am curious to see it for myself, for my baby.
Credit goes to:
http://www1.flightrising.com/forums/drs/2480560/1
Oh Dear... Pray for me.

So, These are the Pair. The Famous Jouradyi, and the poor Guardian that puts up with him, Muulya.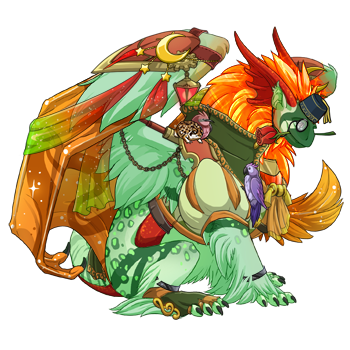 Thank you To the amazing
Osiem
, for most of the dividers and art.
Also Thank you to
Moonyen
, for
this thread
that is going to help!