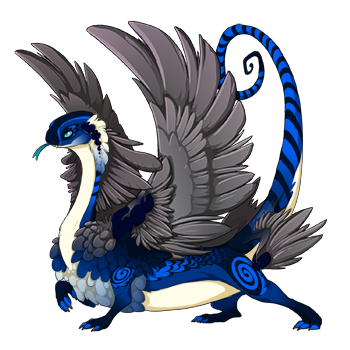 Sappires wings where damaged by a storm, luckily, she stumbled apon a naearby abandoned library in the desert and used some magic she was learning to weave herself new wings!..... made out of paper. she uses her canisters full of lightning to weave storm for all lightning dragons so enjoy.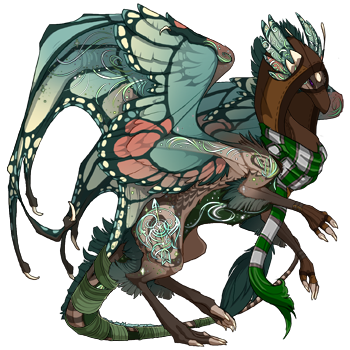 Enchantress is sneaky, shifty, refuses to fit into a singular flight. born into shadow, she learned to use dark magic to conceal herself. however, shes kind and giving, she was blessed and cursed. dipping her muzzle in muk turns it into a small sanctuary of pure water, and my raking the claws on her wings accross the water, she turns it into tar, sinking and spreading. she does this at will.
those are my most magical dergs!