After finding success with my first breeding project, I've decided I want to take on something a bit more challenging.
I love me some beautiful colors.

Here, I will showcase my attempts at breeding the color combos that I want. If there's a gem gene involved, I'll try to get that through breeding, but the relatively cheap genes I'll slap on the finished product at the end. (saves time and a lot of headaches)

There's no rules to this, it's just me experimenting with scries and having fun.

If you have any suggestions, tips, or spy a dragon fit for my current project, don't be afraid to ping or PM!

---
The beginning of it all...
On the 1st of October, I finally hatched my dream babe. Before beginning the project, there were no dragons on site with those colors, but now there are several.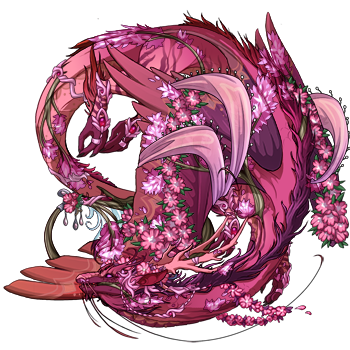 I'd been pining over that color combo and finally hatched the perfect female after multiple one-off hatches and several brothers born with the exact colors.

Her original genes were going to be Iridescent / Shimmer / Lace , but I'm kind of liking the Savannah so we'll see...

Now I'm getting cocky; fight me RNG!