One of my cats got a problem with his bladder that sent him to the emergency vet, it's been really stressful and I might have to do overtime to pay for the vet bills, but they rang today and he's doing better!
Cause I've been so stressed I got myself a new dragon. He wasn't cheap (gen1 with gorgeous colours!) but boy is he pretty <3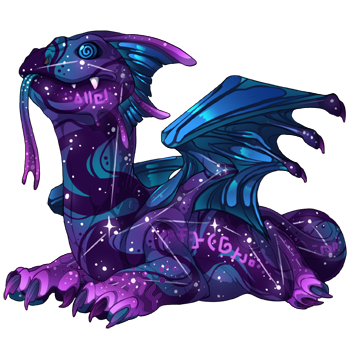 This is what I'm thinking of turning him into:
LOOK AT THAT TONGUE.
Anyway shows me some sparkly or spacey dergs, or any dergs you've bought yourself as a special treat.