Dragon Lair
Nesting Grounds
Gather Items
Clan Profile
Hoard
Messages
Merch
Marketplace
Auction House
Trading Post
Crossroads
Custom Skins
Fairgrounds
Coliseum
Dominance
Dustcarve Dig
Forums
Dev Tracker
Which Waystone
World Map
Search
Dressing Room
Scrying Workshop
Game Database
Encyclopedia
Media
Support
Press or click to Save this image.

(NOTE: Some browsers or ad blockers may require you to do this manually with a right click or long press on the image above.)
Exit Scenic Mode.
Expand the dragon details section.
Collapse the dragon details section.
---
Personal Style
Apparel
Skin
Scene
Measurements
Genetics
Lead
Basic
Obsidian
Basic
Chocolate
Basic
Level 25 Wildclaw
---
Biography
Expensive man that shall become a crow.
-NEEDED-
---
-
-Estimated Costs-
873,500t
525g
-
---
-November 27-
15:46 - Purchased for 500g
18:22 - Named
---
-November 29-
02:08 - Breed changed from Noc (3.50m, 5.37m, 483.21kg)
---
-CROVENPINE-
Krow-VIN-pine
THEME SONG | VOICE | HOARDER | INTELLIGENT
╭━━━━━━━━━━━━━╮
"QUOTE"
╰━━━━━━━━━━━━━╯
"From above, the Molten Scar appears as a fiery, violent wound gouged relentlessly into the landscape. It reaches eastward and is comprised of disjointed tectonic plates that crash thunderously into one another as they drift on the liquid rock. Rare metals are revealed in this back-and-forth exchange, and the open gaps are alive with dragons eager to plunder the veins before the next collision knocks the unclaimed ore into the melting pot below." - World Map Description

...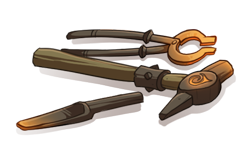 ---
---
-
-
-
-
-
This is Crovenpine, you may call him Crove! He likes to hoard stuff, lot's of stuff!
You give him stuff, I might give you stuff! All at the roll of a dice you can win some of the following:

1. A few Baldwin mats
2. Empty Note
3. 20t/+
4. Art
5. Empty Note
6. Random

Now everything beyond this point will be lore and items so this is your warning: Lots of images and text beyond this point, beware. Also, it's still a massive wip so there's that.
---
---
---
---
| | |
| --- | --- |
| | "I was... young when I lost my parents. I didn't fully understand what had happened, why they had died, but- all I knew is that the Flamecaller allowed it. And I... hated her- for it. When you're a child you tend to... miss things, not hear things correctly, children have a tendency to make things more severe than they actually are. I was a dumb kid, I was angry, so full of hatred that I missed out on living my life to the fullest. This... is my story. This is how I ended up making the worst mistake of my life." |
Click or tap a food type to individually feed this dragon only. The other dragons in your lair will not have their energy replenished.
This dragon doesn't eat Insects.
This dragon doesn't eat Seafood.
This dragon doesn't eat Plants.
Exalting Crovenpine to the service of the Shadowbinder will remove them from your lair forever. They will leave behind a small sum of riches that they have accumulated. This action is irreversible.
Do you wish to continue?
Names must be longer than 2 characters.
Names must be no longer than 16 characters.
Names can only contain letters.
Names must be no longer than 16 characters.
Names can only contain letters.