notthecheezycat's Clan
-A gust of breezy cheezy wind-
Clan Info

Breezy Hills


Hi! I'm Cheezy! I love cats, coatls, and faes! Aethers are great too. I love fest familars and is working on an aesthetic lair! I read WOF and warriors! My favorite characters in WOF is Turtle and Peril. I STRONGLY ship QUINTER! I will accept random friend requests!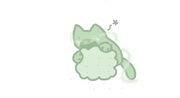 Please click I need the clicks!
Pixel sprites
Recent Comments
Yay!! i accepted :3 and yeah, i think so, I used to play those a lot sndksndk so I wouldn't be surprised (:
notthecheezycat has canceled their pending trade request.
09/29/2023 18:42
notthecheezycat has added a new message to their trade request with you. Visit the crossroads to view it.

This is creepy
Delete this comment.
Report this comment.
Add this player to your Block list.
This user is currently active.
This user is currently idle.