NOTICE: None
Some rules because there must always be rules!
1. When you place your order do not send payment please! I will send you a private auction once your skin/accent gets approved. You may pay when you have the funds.
2. I make some plague art. If this bothers you do not sign up for my pinglist.
3. You can resell my accents at any time. Whether they were won in a raffle, purchased here, or what ever. Once they are yours I don't care what you do with them.
4. From time to time, I will put new accents in the AH without setting up a reserves list. People on my general pinglist will be pinged when I do this.
5. If you can't add yourself to pinglists please feel free to ping me and I'll add you.
6. Give me all your candy and or glass bottle themed objects
>>> General/Custom Pinglist Link <<<
Custom Accent/skin Auction:
CLOSED
SB:
CB:
MI:
LDP
Rules:
* Please ping the person you outbid
- Auctions end at rollover with 30 minute snipe guard
- Accepted payments: Gems, Treasure, USD (paypal)
- Winner sends me a PM with their specifications (aesthetics, references, description, species/gender along with letting me know their chosen payment method. Payment to be sent upon completion of accent/skin
- Blueprints are not provided. Max of 10 copies allowed per custom.
- If I finish your custom and you go MIA, you have up to a month to respond before I have the right to distribute it as I wish.
- I may print a copy for myself. You can make copies exclusive to you for a 1000g fee.
Themes I like to work in

Organics (mushrooms, plants, scales, feathers, Eyes, skin, bones, water, etc)
Spooky/Horror/Existential dread
Silks, armor, and Jewelry
Fantasy
Shiny/Smooth/Transparent/Glittery textures
Space/Galaxy/Solar System, etc
Plague

Themes I don't like to work in

Buttons
Modern day apparel or items
Fanart, even if vague reference
Overly fluffy stuff
Spotlight
---
Lamia Spines - 650g or 700kt - Retires March 12 or when slots slow down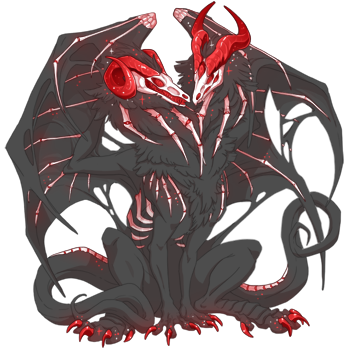 Run 1 - Submitted
1. Silverishness - Sent
2. Endyr - Sent
3. DarkAngelsBlood1 - Sent
4. Snoops - Sent
5. Hnai - Sent
6. Innive - Sent
7. Opals - Sent
8. Kodar - Sent
9. Flora - Sent
10. Drown - Sent
Run 2 - Submitted
1. Incarnate - Sent
2. Saerino - Sent
3. maranimh - Sent
4. Toska - Sent
5. Tofubear - Sent
6. ittybittycat - Sent
7. lillynxtg - Sent
8. rotskull - Sent
9. ToxieToxie - Sent
10. StarSpeckledInk - Sent
Run 3 - Submitted
1. Chimalus - Sent
2. Silverbolt1159 - Sent
3. retrodetective - Sent
4. jemjam - Sent
5. Tserin - Sent
6. Solinary - Sent
7. Zerobotic - Sent
8. Rahkali - Sent
9. JetBlackOblivion - Sent
10. 9th - Sent
Run 4 - Submitted
1. SirLeafheart - Sent
2. Reithya - Sent
3. Laeyein - Sent
4. Saccharine - Sent
5. Harmonywish - Sent
6. CryptidUni - Sent
7. kaaoqi - Sent
8. Peisinoe - Sent
9. Ragsy - Sent
10. Nightwind - Sent
Run 5 - Submitted
1. WHDE - Sent
2. Parnasse - Sent
3. aprilraven - Sent
4. Tangaroa - Sent
5. Phantasmagorica - Sent
6. CorneliaR - Sent
7. JadedSerpent62 - Sent
8. magicalscience - Sent
9. Crumpet - Sent
10. KiteM - Sent
Run 6 - Submitted
1. Mesai - Sent
2. Closetcreep - Sent
3. lilyLovat - Sent
4. Greili - Sent
5. raggirare - Sent
6. Wattson - Sent
7. amapup - Sent
8. Kristalli - T - Sent
9. Parnasse - Sent
10. Twylla - Sent
Run 7 - Submitted
1. Twylla - Sent
2. ShiningFlight - Sent
3. Kaio - Sent
4. SarcasticHawke - Sent
5. Peisinoe - Sent
6. Kaynara - Sent
7. SweetTreatLion - Sent
8. ShySquid - Sent
9. Mibby - Sent
10. Eulogy - Sent
Run 8 - Submitted
1. lugia492 - Sent
2. Stellori - Sent
3. Snapdragonjoy - Sent
4. Vulpen - Sent
5. Mandee - Sent
6. Zhombi - Sent
7. Ichorous - Sent
8. Shian - Sent
9. volo - Sent
10. CatnipChaos - Sent
Run 9 - Final Run - Submitted
1. Minx - Sent
2. Mekiko - Sent
3. Harmonywish - Sent
4. Frozenn - Sent
5. Yeechen - Sent
6. Anjoulas - Sent
7. 907 - Sent
8. Dierdre - Sent
9. AH
10. Me
Lamia Spines v2 - 650g or 700kt - CLOSED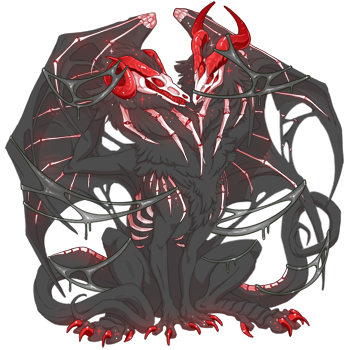 Run 1 - Submitted
1. Kodar - Sent
2. Flora - Sent
3. vangeance - Sent
4. Chrisondra - Sent
5. Saerino - Sent
6. Trachynhawb - Sent
7. Lix - Sent
8. sickreaps - Sent
9. Solinary - Sent
10. KaichouKai - Sent
Run 2 - Submitted
1. Zerobotic - Sent
2. Rahkali - Sent
3. Rauv - Sent
4. Mumtup - Sent
5. 5H4D0WDU57 - Sent
6. Peisinoe - Sent
7. rainbowditto - Sent
8. shrimpchip - Sent
9. Vyraxhaalas - Sent
10. Jaypaw - Sent
Run 3 - Submitted
1. Wattson - Sent
2. Kristalli - T - Sent
3. Parnasse - Sent
4. Kaio - Sent
5. SarcasticHawke - Sent
6. Lifeseeker - Sent
7. Peisinoe - Sent
8. Miyazaki - Sent
9. Vulpen - Sent
10. Frozenn - Sent
Run 4 - Final Run - Submitted
1. Solinary - Sent
2. AH
3. AH
4. AH
5. Me
Vampire Bones - 650g or 700kt - Retires March 12 or when slots slow down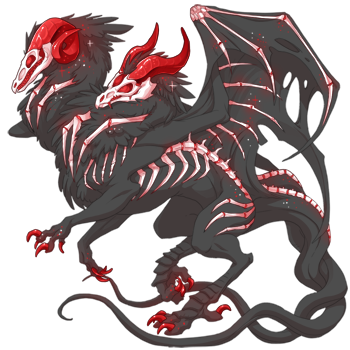 Run 1 - Submitted
1. magicalscience - Sent
2. Solinary - Sent
3. Marceline - Sent
4. wardmir - Sent
5. Innive - Sent
6. Reithya - Sent
7. Dierdre - Sent
8. StarSpeckledInk - Sent
9. brevityis - Sent
10. Askesis - Sent
Run 2 - Submitted
1. hat17 - Sent
2. Flora - Sent
3. maranimh - Sent
4. Kaixin - Sent
5. Zelrune - Sent
6. Zerobotic - Sent
7. Tserin - Sent
8. Badendmusical - Sent
9. Minx - Sent
10. Wattson - Sent
Run 3 - Submitted
1. KCDragons - Sent
2. Nightwind - Sent
3. Vulpen - Sent
4. Cynderbark - Sent
5. 9th - Sent
6. Psi - Sent
7. Psi - Sent
8. shrimpchip - Sent
9. nebulaxie - Sent
10. Incarnate - Sent
Run 4 - Submitted
1. JadedSerpent62 - Sent
2. PrismDragonfly - Sent
3. CorneliaR - Sent
4. coaster212 - Sent
5. Lix - Sent
6. Mypilot - Sent
7. Silverbolt1159 - Sent
8. Drown - Sent
9. Kaio - Sent
10. Nineve - Sent
Run 5 - Submitted
1. lilyLovat - Sent
2. Phantasmagorica - Sent
3. Laeyein - Sent
4. EvilCopepod - T - Sent
5. Katalist - Sent
6. SirLeafheart - Sent
7. mothscale - Sent
8. Kristalli - T - Sent
9. Greili - Sent
10. Balaeniceps - Sent
Run 6 - Submitted
1. KishHuzrin - T - Sent
2. Worgen - Sent
3. JeLion - Sent
4. Luciferr - Sent
5. Iralla - Sent
6. Rahkali - Sent
7. Hnai - Sent
8. Rohi - Sent
9. Reckless - Sent
10. Vrtra - Sent
Run 7 - Submitted
1. ShySquid - Sent
2. Twylla - Sent
3. ittybittycat - Sent
4. Innive - Sent
5. Mangoeclipse - Sent
6. Amber - Sent
7. Peisinoe - Sent
8. Vampirical - Sent
9. Vampirical - Sent
10. Saccharine - Sent
Run 8 - Submitted
1. jemjam - Sent
2. Necramancy - Sent
3. InfinityLyric - Sent
4. Wonderling - Sent
5. Sallidido - Sent
6. aprilraven - Sent
7. BapeTheFish - Sent
8. Silverishness - Sent
9. DarkAngelsBlood1 - Sent
10. Snoops - Sent
Run 9 - Submitted
1. Kodar - Sent
2. Harmonywish - Sent
3. CryptidUni - Sent
4. Ragsy - Sent
5. WHDE - Sent
6. Parnasse - Sent
7. Tangaroa - Sent
8. a8247 - Sent
9. raggirare - Sent
10. ShiningFlight - Sent
Run 10 - Submitted
1. artillerychick - Sent
2. Peisinoe - Sent
3. Mibby - Sent
4. Snapdragonjoy - Sent
5. Zhombi - Sent
6. Shian - Sent
7. Crim - Sent
8. plainw0lves - Sent
9. Mekiko - Sent
10. Harmonywish - Sent
Run 11 - Final Run - Submitted
1. Frozenn - Sent
2. Yeechen - Sent
3. Anjoulas - Sent
4. AH
5. Me
Vampire Bones v2 - 650g or 700kt - Retires March 12 or when slots slow down
Run 1 - Submitted
1. Me
2. Goblincat - Sent
3. Ambulocetus - Sent
4. Werepunk - Sent
5. Opals - Sent
6. brevityis - Sent
7. Asutavl - Sent
8. SpookyPuptarts - Sent
9. Askesis - Sent
10. plagues - Sent
Run 2 - Submitted
1. Flora - Sent
2. Vergil - Sent
3. Hawktalon - Sent
4. sickreaps - Sent
5. mintea00 - Sent
6. Zerobotic - Sent
7. Wattson - Sent
8. KCDragons - Sent
9. KiteM - Sent
10. Toska - Sent
Run 3 - Submitted
1. Ghoulcats - Sent
2. Keyina - Sent
3. AloVra - Sent
4. coaster212 - Sent
5. Mypilot - Sent
6. Rauv - Sent
7. Kaio - Sent
8. Kristalli - T - Sent
9. kaaoqi - Sent
10. KishHuzrin - T - Sent
Run 4 - Submitted
1. FreyaShadow - Sent
2. Rahkali - Sent
3. Jaypaw - T - Sent
4. Valmue - Sent
5. Peisinoe - Sent
6. Necramancy - Sent
7. Mumtup - Sent
8. sinha27 - Sent
9. Vyraxhaalas - Sent
10. Kodar - Sent
Run 5 - Submitted
1. 5H4D0WDU57 - Sent
2. Crumpet - Sent
3. LegoFigure11 - Sent
4. Parnasse - Sent
5. Lifeseeker - Sent
6. Peisinoe - Sent
7. Miyazaki - Sent
8. lugia492 - Sent
9. Vulpen - Sent
10. wolffia - Sent
Run 6 - Final Run - Submitted
1. Arctovish - Sent
2. Aku - Sent
3. CorneliaR - Sent
4. NightMist4 - Sent
5. Frozenn - Sent
6. Solinary - Sent
7. AH
8. AH
9. AH
10. AH
---
She Sought The Sky - 850g or 900kt - CLOSED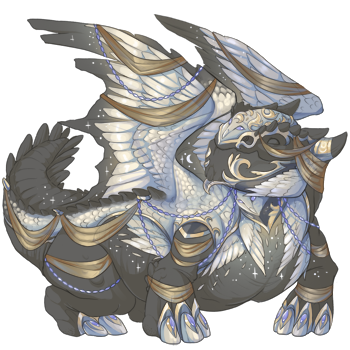 Run 1
1. AH
2. AH
3. AH
4. AH
5. AH
6. AH
7. AH
8. AH
9. AH
10. AH
Run 2 - Submitted
1. Goblincat - Sent
2. jemjam - Sent
3. Yorshka - Sent
4. Vulpen - Sent
5. Phantasmagorica - Sent
6. Parnasse - Sent
7. TikindiDragon - Sent
8. Zerobotic - Sent
9. Wylin - T - Sent
10. Gryffion - Sent
Run 3 - Final Run - Submitted
1. AH
2. Trachynhawb - Sent
3. Ikelu - Sent
4. Ikelu - Sent
5. Zelai - Sent
6. c4uni - Sent
7. Rauv - Sent
8. Vader - Sent
9. Harmonywish - Sent
10. Me
She Built an Empire - 850g or 900kt - OPEN - Retires March 12 or when slots slow down
Run 1 - Submitted
1. Kymris - Sent
2. IndigoCat - Sent
3. Lunyra - Sent
4. CrownOfStars - T - Sent
5. Condor - Sent
6. aprilraven - Sent
7. Radiations - Sent
8. HoneyMouth - Sent
9. Falgardien - Sent
10. DarkAngelsBlood1 - Sent
Run 2 - Submitted
1. Nenahel - Sent
2. Xemriss - Sent
3. Askesis - Sent
4. TheDawnEffect - Sent
5. Silverishness - Sent
6. seamists - Sent
7. Bionicdingo - Sent
8. Plouvoir - Sent
9. Plouvoir - Sent
10. Ketchum - Sent
Run 3 - Submitted
1. Harmonywish - Sent
2. Harmonywish - Sent
3. Pensacola - Sent
4. bonivich - Sent
5. Hnai - Sent
6. Iralla - Sent
7. Iralla - Sent
8. Solinary - Sent
9. arcaneidolriots - Sent
10. Toska - Sent
Run 4 - Submitted
1. Eulogy - Sent
2. Starkindled - Sent
3. SookieJane - Sent
4. Yorshka - Sent
5. Vulpen - Sent
6. Xanadu - Sent
7. Laeyein - Sent
8. mgcltwo - Sent
9. Phantasmagorica - Sent
10. Fletchling - Sent
Run 5 - Submitted
1. Crim - Sent
2. Stellori - Sent
3. Andraya - Sent
4. Parnasse - Sent
5. TikindiDragon - Sent
6. Zerobotic - Sent
7. Wylin - T - Sent
8. magicalscience - Sent
9. Gryffion - Sent
10. Fane - Sent
Run 6 - Submitted
1. Cynderbark - Sent
2. Vergil - Sent
3. Nightfallen - Sent
4. dragonpals - Sent
5. Ikelu - Sent
6. Ikelu - Sent
7. butcherbaby - Sent
8. 9th - Sent
9. Phlegethos - Sent
10. andersbegabt - Sent
Run 7 - Final Run - Submitted
1. Frionivalis - Sent
2. Rauv - Sent
3. Behlair - Sent
4. dragonNMR - Sent
5. CryptidUni - Sent
6. AH
7. AH
8. AH
9. AH
10. Me
She Found The Dreamer - 850g or 900kt - OPEN - Retires March 12 or when slots slow down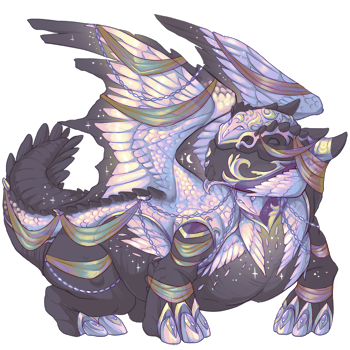 Run 1
1. AH
2. AH
3. AH
4. AH
5. AH
6. AH
7. AH
8. AH
9. AH
10. AH
Run 2 - Submitted
1. Plouvoir - Sent
2. Ketchum - Sent
3. Harmonywish - Sent
4. razzamatazz - Sent
5. mgcltwo - Sent
6. Phantasmagorica - Sent
7. Parnasse - Sent
8. Zerobotic - Sent
9. Wylin - T - Sent
10. Nightfallen - Sent
Run 3 - Final Run - Submitted
1. Ikelu - Sent
2. Ikelu - Sent
3. Jessyta - Sent
4. Rauv - Sent
5. nebulaxie - Sent
6. AH
7. AH
8. AH
9. AH
10. Me
---
---
Trophy Cabinet


Never coming back
(assume anything not found here is also never coming back)


Ancient releases
Customs