under renovation! please excuse the mess~
please ping me so that i don't miss your post!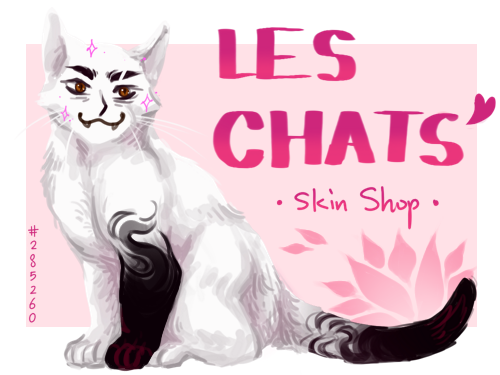 Hi there, I'm Macchi and welcome to my
cat
skin shop! I make many kinds of skins and accents and I hope you find something you like here. I love to use bright colors, wings, and eyes in my art. Some of my skins may cause eye-strain, please turn down brightness before scrolling!
if you use one of my skins please show me!!! i love physical manifestations of my efforts. they make me feel like i've accomplished something for once.