NOTICE: IF YOU WERE ON THE OLD PINGLIST YOU NEED TO RE-ADD YOURSELF TO THE NEW ONE BELOW. Thanks!
Some rules because there must always be rules!
1. When you place your order do not send payment please! I will send you a private auction once your skin/accent gets approved. You may pay when you have the funds.
2. I make some plague art. If this bothers you do not sign up for my pinglist.
3. You can resell my accents at any time. Whether they were won in a raffle, purchased here, or what ever. Once they are yours I don't care what you do with them.
4. From time to time, I will put new accents in the AH without setting up a reserves list. People on my general pinglist will be pinged when I do this.
5. If you can't add yourself to pinglists please feel free to ping me and I'll add you.
6. Give me all your candy and or glass bottle themed objects
>>> General/Custom Pinglist Link <<<
Here is a link to my FR tumblr :)
https://pesticidefr.tumblr.com/
and my deviantart which has my other stuff :)
http://lanasy.deviantart.com/
---
2 Print unique recolor Auction: OPEN - ends 2/20
DONE
SB: 1500g
CB: @
Equive
10,500g
MI: 250g
AB: 25kg
LDP - @
AcretoSorien
@
Keyina
@
Equive
@
Jaypaw
@
Toska
@
Necramancy
@
scarecrane
@
Harmonywish
@
Multilyn
@
evilwave
@
Gaston
@
Idyll
@
X3X
@
Slaytheist
@
Azrail
@
Iniimical
@
Psi
@
Rahkali
@
WHDE
@
delightfuliza
@
Jinoga
Rules:
- You will be able to select the name if you are the winner of this accent
- Accepted payments: Gems, Treasure, Plague eggs,
USD (paypal)
- 5 Minute snipe guard before rollover
- I will provide blueprints for this run
-
You have up to the time I finish your custom to earn payment. Due to my busy schedule customs can take up to 3 months. If I finish your custom and you go MIA, you have up to a month to respond before I have the right to distribute it as I wish.
*
Please ping the person you outbid
---
Feel free to ping me if you'd like to be on the customs ping list!
---
Growth - 600g or 610kt - Retires 2/29 - Slots open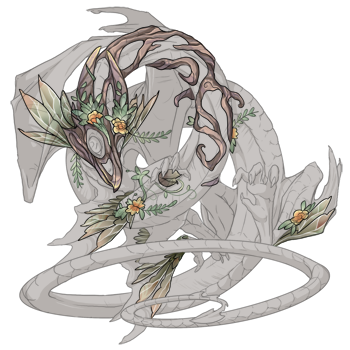 Round 1 - Submitted
1. Verosa - Sent
2. Saeldryn - Sent
3. SleepyDrago - Sent
4. Kymris - Sent
5. Trachynhawb - Sent
6. wildewinged - Sent
7. Pressia - Sent
8. Multilyn - Sent
9. Goblincat - Sent
10. Cov - Sent
Round 2 - Submitted
1. Iodine - Sent
2. Keyina - Sent
3. scarletskyz - Sent
4. Tofubear - Sent
5. Silverishness - Sent
6. MathematicalMind - Sent
7. Touhou - Sent
8. epher - Sent
9. SirLeafheart - Sent
10. Leannaa - Sent
Round 3 - Submitted
1. Vovina - Sent
2. Sessmachine - Sent
3. Sunsward - Sent
4. Psi - Sent
5. Condor - Sent
6. StarSpeckledInk (t) - Sent
7. Irmingard - Sent
8. Skedge - Sent
9. acorncap - Sent
10. Sassibirb - Sent
Round 4 - Submitted
1. Hyssop (t) - Sent
2. cucumbertea - Sent
3. Keikoku - Sent
4. RabitX3 - Sent
5. TextbookHumor - Sent
6. Syceris - Sent
7. Saerino - Sent
8. Saerino - Sent
9. ofendlessstars - Sent
10. Luunai - Sent
Round 5 - Submitted
1. faraway - Sent
2. Mangusto - Sent
3. butcherbaby - Sent
4. Liluye - Sent
5. Moosesushi - Sent
6. Aerondight - Sent
7. Fujo - Sent
8. Kaohgumy (t) - Sent
9. Subdued - Sent
10. Candace (t) - Sent
Round 6 - Submitted
1. Vanq - Sent
2. scared - Sent
3. Adamantium - Sent
4. Kestrad - Sent
5. Iridaceae - Sent
6. summerwar (t) - Sent
7. Attic - Sent
8. TheEndOfAutumn - Sent
9. aeki - Sent
10. Mumtup - Sent
Round 7 - Submitted
1. Mesai - Sent
2. refrayn -Sent
3. Nimrook - Sent
4. Tuath - Sent
5. Mazurkas - Sent
6. Massif - Sent
7. Mikada - Sent
8. Toska - Sent
9. Zelrune - Sent
10. Flora - Sent
---
Decay - 600g or 610kt - Retires 2/29 - Slots open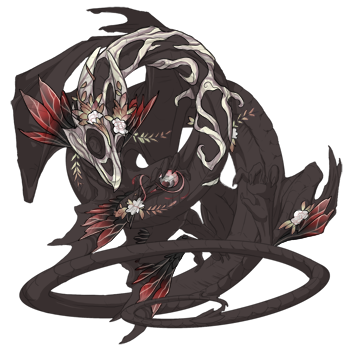 Round 1 - Submitted
1. SleepyDrago - Sent
2. Kymris - Sent
3. Trachynhawb - Sent
4. Multilyn - Sent
5. inn - Sent
6. Cov - Sent
7. Keyina - Sent
8. scarletskyz - Sent
9. Tofubear - Sent
10. Silverishness - Sent
Round 2 - Submitted
1. MathematicalMind - Sent
2. hat17 - Sent
3. Touhou - Sent
4. Necramancy - Sent
5. epher - Sent
6. SirLeafheart - Sent
7. Leannaa - Sent
8. Vovina - Sent
9. Sessmachine - Sent
10. TwistedEerie - Sent
Round 3 - Submitted
1. Psi - Sent
2. Condor - Sent
3. StarSpeckledInk (t) - Sent
4. evilwave - Sent
5. acorncap - Sent
6. Vulpen - Sent
7. Sassibirb - Sent
8. Hyssop (t) - Sent
9. Keikoku - Sent
10. Ririterasu - Sent
Round 4 - Submitted
1. Syceris - Sent
2. Dalio - Sent
3. lorri12 (t) - Sent
4. Saerino - Sent
5. Saerino - Sent
6. cloudfilledskies - Sent
7. Luunai - Sent
8. Meyoline (t) - Sent
9. Mangusto - Sent
10. butcherbaby - Sent
Round 5 - Submitted
1. Liluye - Sent
2. Fujo - Sent
3. Kaohgumy (t) - Sent
4. Narif - Sent
5. Drown - Sent
6. Subdued - Sent
7. Candace (t) - Sent
8. Vanq - Sent
9. Merminea - Sent
10. Kestrad - Sent
Round 6 - Submitted
1. summerwar (t) - Sent
2. Turnaboutkid - Sent
3. HerrWolf - Sent
5. Mumtup - Sent
6. Mesai - Sent
7. refrayn - Sent
8. Mintso (t) - Sent
9. Vhyxalas - Sent
10. Irmingard - Sent
Round 7 - Submitted
1. Massif - Sent
2. Murakali (t) - Sent
3. Mazurkas - Sent
4. UndeadDahlia - Sent
5. Rahkali - Sent
6. Toska - Sent
7. Zelrune - Sent
8. Flora - Sent
9. AH
10. Me
---
Ping list:
Moved offsite since it's gotten so long XD
---
Trophy Cabinet


---
Never coming back
Ancient releases
---
Customs

---
Personal customs: