(This perfect lil banner was created by user KFC! Anyone in the Alliance is free to use it in their signature or lair description or whatever, as long as you have a link back to this page.)
Hello! My name is Twisted. I am the leader of the Clan of Outcasts. I would like to form links with other clans, if possible. We can grow together and help each other out if need be.
A few things to run over:
-Be nice! I don't think I need to say this. Don't prove me wrong.
-No more than 3 dragons, please. I'd love to see all your dergs but please don't overwhelm us!
-Please stop in every once in a while to update and say hi!
-Sticking backstories in the descriptions of your dragons isn't a bad idea.
-We can trade items to each other if needed. Don't take advantage of this for profit.
-If you're talking to somebody here, please ping them ("@ user" without the space) so they will be notified of your post!
-It would be nice to friend each other but it's not necessary.
Please start with name of the dragon that is speaking or acting. A picture would be nice too, especially if the speaking dragon is not your avatar dragon. It would also be great if you could put your role after your name. For example, mine would be:
Twisted (Mage)
I can't wait to meet you all!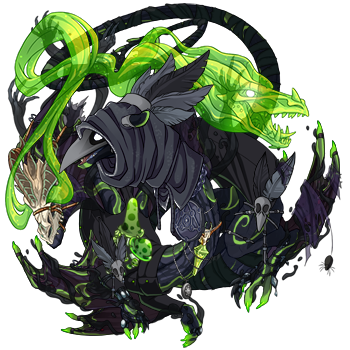 Twisted (Mage)