You step off of the boat, your stomach twinging with nerves and seasickness. Immediately, the cold hits you, as an icy wind whips through the air. Farther into the mainland is a small brick building, smoke billowing out of the chimneytop.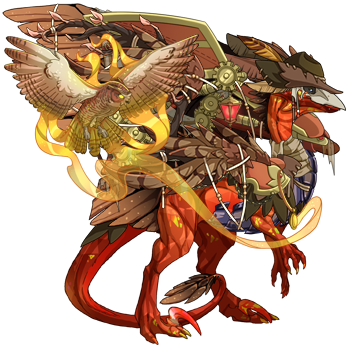 The captain steps off after the crowd passes, closing the exit to the boat with a slam. "That building is the Niflheim Inn. A branch of the company. You can find places to stay. Plenty of room." Her voice was gruff. "Tell Carys that Fever sent you."
You make your way into the building. The lounging place was VERY run down, few wooden benches huddled around a large hearth. Next to it, sitting at a desk was a female Bogsneak wearing a few strands of cheaply made lace.
"O-oh- hey... did you come on one of our ships?" Carys seemed very flustered at the sudden new company. "Y-you must be with Fever's group, you aren't a regular...unfortunately, you aren't in my book." She frantically scans through an address book, trying to find you.
"No, you aren't... can I have your information?"
Code:
Name: Picture: Age: Familiar(optional):
(Fandragons are okay to use, btw, and you can use as many characters as you want)
****
Welcome, one and all to the Niflheim Inn. This RP is sorta-kinda structured like a real inn, where one can pop in for a little while when bored, or stay for a long time! It's not very plot structured.