@
Cealygosa
Quote:
An Earth clan ( woah. Earth ?? They exist?? xD )
Apparently! Who knew right? lol
Anywho I wanted a little clarification on one of your rules you put up on the front page, I would have messaged you but I figured incase anyone has similar lore to mine it might as well be posted here.
Quote:
- Familiars are allowed ! Maximum of two per dragon, and they don't have to be paired with your dragon, as long as it is present in the dragon's bio ! Here will be the google doc having in-depth familiar rules !
Does this apply to farmers as well? One of my largest sources of food and income for my dragons is farming grain and livestock, I have a good handful of farming dragons as well with their familiars/their job being to take care of said livestock.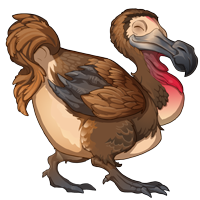 Is it fine as long as I just refer to them as a herd/group and not individually? They aren't representing actual personal familiars in their profile/bio so much as what animals they care for. With the dragons that take care of them they are going to be mentioned quite a bit since it's their job so I wanted clarification if this is alright or not. Theres going to be quite a few of them in a 'group' since my clan not only has to raise enough to feed themselves but also to have extras to sell for whatever purpose.