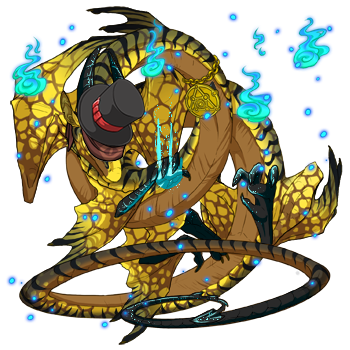 ALRIGHT MORTALS, TAPE YOUR EARS OPEN and light YOUR TEETH ON FIRE because for the first time in fourteen billion years you are about to get a GLIMPSE BEHIND THE GREY CURTAIN OF REALITY and into the KALEIDOSCOPE OF ANARCHY THAT LIES BEYOND. HISTORY'S GREATEST SAGES would TRADE THEIR CHILDREN and SOULS for an opportunity to SEEK MY UNHOLY KNOWLEDGE. But instead i am GIVING it to you.. the EAGER, PASTY, ANTISOCIAL TROLLS OF THE INTERNET! WHY? FOR THE SAME REASON PROMETHEUS GAVE MAN FIRE- TO WATCH HIM BURN!
You can GRASP the UNKNOWABLE with your CHUBBY LITTLE HUMAN FINGERS and ask me ANYTHING YOUR SICK MIND DESIRES! YES, even YOU Chris! I will even give you LAIR REVIEWS and GENE PREVIEWS for your dragons.
*ANYONE WHO PHOTOGRAPHS THEMSELVES WEARING A TIN FOIL HAT WILL BE ANSWERED FIRST!
*I WILL TAKE OFFERINGS IN THE FORM OF BENT FORKS, DEFACED DOLLAR BILLS, OR RECORDED SCREAMS!
OH and just to let you all know, i do NOT require notification. I am a MULTIDIMENSIONAL DREAM DEMON. I just will KNOW when you ask me a question.
Title edited to remove all caps title by @JCStitches.