>>The CYOA for the 2015 Thundercrack Carnivale is over! Please do not post or otherwise bump this thread!<<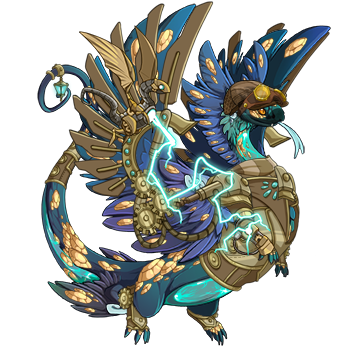 "Hello and Welcome to the Thundercrack Carnivale Inventor's Faire!
The World Faire; the place where inventors come to show off their newest inventions. Your reason for being here is no different than the multitudes of other inventors, you want to have your inventing genius be recognized! But what's this!? Your invention seems to have been misplaced! Hurry! You can rebuild your invention in a week, if only you can find the right parts!
Each day's scenario will be posted late the night before (sometime around 20:00) or early in the morning (sometime around 5:00). Answer and RP submissions for that day will be live until the next night when the next day's scenario is posted. I am 2 hours ahead of FR time.
"Alright inventors! I'll explain the online signup process! Make sure you have your volume on and your computer at the ready!
Step 1:
Locate the box at the bottom of the page that allows you to reply to this thread.
Step 2:
Paste the image(s) of the dragon(s) you're registering as the inventor(s) at this event. This step does not have to be repeated past your first day if you don't wish to.
Step 3:
Read through the scenario and options I will post each day, and choose one of the choices of action that I offer. Links to each day's choices are in the next post.
Step 4:
Type your adventure choice and
bold it
so I can find and read it easier. This may come before, after, or within step 5, but it must be included! Please also include the Day you are answering if you're only putting the letter answer.
Step 5
: (optional) Type up your RP here! RP is not required, but it is necessary to RP every day to be eligible for the "Best RP" Prize category.
Step 5:
Have fun!
Be sure to follow the
Site Rules & Guidelines
Play nice and be polite!
Lost? Want to go back to the main hub?